E3 is almost here folks and more and more game titles are being revealed as either still coming out this year or sometime next year. It is definitely a great time to be a gamer and so I want to take a closer look at some of the upcoming games for the PS4.
Some of these will be open world and some won't, but are still very worthy of your attention.
God Of War
I have played the God of War series on the PS2 and the PS3 and I have loved every one of them. It is a furious action game series with amazing graphics and I certainly remember my last go around with God of War on the PS3.
I've been itching for a new game to play as Kratos and his battle with the Greek Gods and the good news is that a new God of War is on the horizon for the PS4.
There has been some information released about the title and it will be a bit different than last the one. For starters, Kratos is older and is now a father as well. There have been gameplay videos released showing this and it will be interesting to see the dynamic between the two.
The last video I saw of them had Kratos teaching his son how to hunt and survive in the wild, but also protecting him should things get to out of control. His son's name is Atreus and the game will take place sometime after the events of the previous God of War games.
There has been no mention of the game coming out this year and more than likely will be released sometime in 2018. You can bet there will be more information at E3 and the God of War series has always been a PlayStation exclusive.
Far Cry 5
The game was very recently announced and an official trailer was also released to give you an idea of the gameplay as well as the setting and theme of the game. I talked about it not very long ago and you can view the trailer here.
Far Cry 5 is already being talked about a lot online mainly because of what it's about. It takes place in rural Montana and deals with a religious sect whose leader believes the collapse of the US government is imminent.
This group appears to be heavily armed and uses a church building as their headquarters. Some may think there may be parallels with events and other things going on today. I've mentioned before that I've never played the Far Cry series before, but since this is an open world game I just might have to give this new game a try.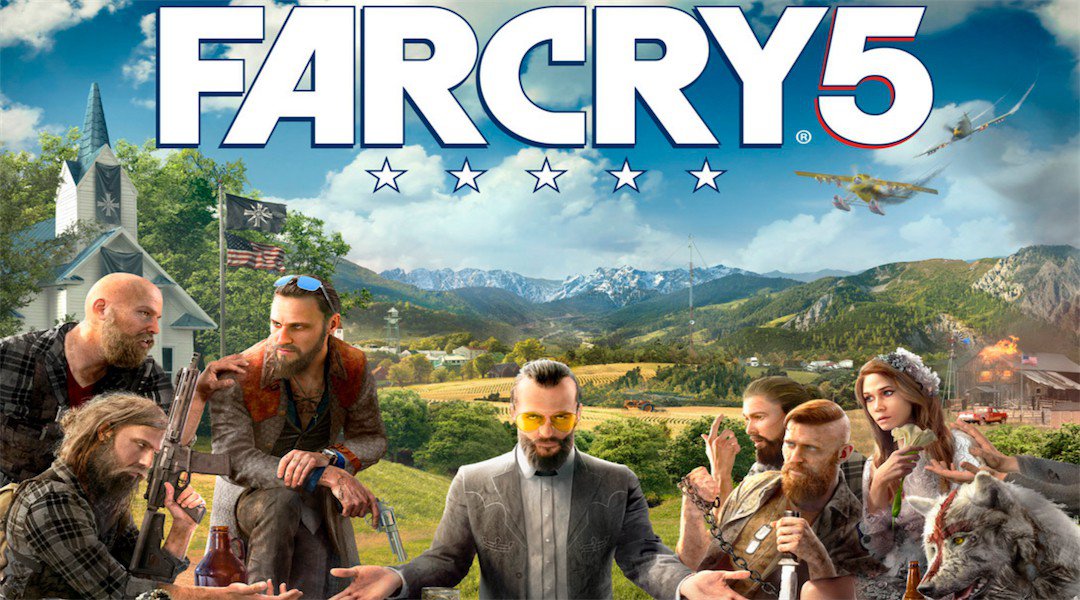 Stay tuned for more information on the game as E3 approaches. I know the developer is more than likely eager to show off more of this game.
The game is scheduled to be released on the PC as well as the Xbox One and PS4 in the early part of 2018. There's been no mention of it coming to Nintendo's new system, the Switch.
The Crew 2
There has been virtually no information released about The Crew 2 other than us knowing that the game is officially coming. Ubisoft and the game developers have not mentioned much about it, but information should be coming along at E3.
I'm very curious to see where the setting is going to take place and if it will be of comparable size to The Crew's map of the US.
Now that I think of it, there has been mention of an even bigger emphasis on off-road racing/driving. The first one has it where you can go off-road and with the release of a few of the expansions, new vehicles and events came out to better take advantage of driving off-road in the game.
You can definitely expect them to talk about it at E3 this year. It'll also be interesting to see if they can improve the graphics especially now that the PS4 Pro is 4K capable. The good news though is that Ubisoft has said that the original game's servers will not be abandoned simply because The Crew 2 is coming. Stay tuned.
Red Dead Redemption 2
This is probably one of the most anticipated titles announced mainly because it is being developed by the makers of Grand Theft Auto 5. The first title in the series did quite well and people since then have been wanting to see a sequel for quite sometime.
Rockstar finally announced the game officially and it was originally slated to be released this year, but the game developer has now delayed it into 2018. Their reasoning is that they want extra time to ensure that the game is as polished and enjoyable as possible.
We know that there will be multiple characters for the story in a similar fashion as to what was done in GTA 5. The game does take place at a time before the events of the first Red Dead Redemption.
We also know that Rockstar has some very ambitious plans for the game's multiplayer portion of it. Given the developer's history and continued support of the online portion of GTA 5, I know it will be a great experience in RDR 2.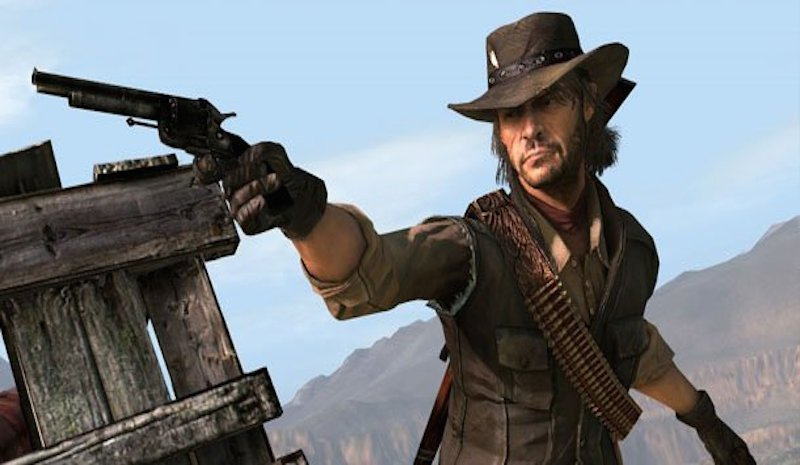 There has been a trailer released as well as some gorgeous looking screenshots. It remains to be seen whether or not Rockstar will show any of the game at E3. They historically have not always shown off some of their past games, opting to release new stuff or information at a time of their own choosing.
Since Rockstar has shipped out a total of a 80 million units of Grand Theft Auto 5, you can bet that Red Dead Redemption 2 will sell very well. You'll definitely want to check back for any major new information that is released for this highly anticipated sequel.
Need For Speed Payback
Last but not least, we have the new Need for Speed game that is coming out later this year. A trailer of this game has officially been released as well as information on the official title of the game as well as what the game will be about.
After watching the trailer, I must say it looks like a very action packed Fast and Furious movie (in the vein of the last few of those movies).
The game will take place in a fictional area called Fortune Valley which is basically the game's Las Vegas. There will be 3 main characters you'll be able to play as (sound familiar doesn't it?) who will all work together to take down a corrupt group who calls themselves "The House".
This group has control over the area's casino's, criminals, and police force according to a press release by EA. There's going to be quite a few missions, races, and more that you'll have to participate in so that you can earn respect of the underground scene and eventually enter the ultimate race to try and take down The House.
If you pre-order the game, you'll get immediate access to  five different vehicles in the game. EA has also said that there will be a Deluxe addition and that this game will have the deepest car customization the series has ever seen.
The game is officially due to be released on November 10th. IGN has a great interview with the Creative Director of the game which you can read about here.
Now you know about some of the games that will be coming this year and next year and they are highly anticipated titles. There will be more news concerning these titles due out in the future as well as other games that haven't been announced yet so you'll always want to check back. In the meantime, check out the trailer below of Need For Speed Payback from EA.