We are getting ever so close to the release of Red Dead Redemption 2 and as the release date nears, more and more details of this highly anticipated game are coming out. Some good news that has recently been revealed is that we now have the first details of Red Dead Redemption 2 Online.
IGN has had the opportunity to conduct an interview with the game developer to get some idea of what to expect when playing the game online. I'll post a little bit of the interview here, but you'll want to read the entirety of it over at IGN.
Rockstar has also released details of some of the different locations in the massive open world you'll get to explore. They range from towns of different caliber to bustling cities and of course the open terrain in between all of them. I certainly can't wait to explore all these wonderful places so you'll want to read on in order to find out the names of these towns and cities and what to expect when you travel to them.
Interview Regarding Online Play
As I mentioned a short while ago, IGN was able to get an interview with Rockstar to get some details of online play. Here's a little bit of that interview:
"IGN: What can players expect from Red Dead Online? Will we have as much open-world freedom as we do in the single-player component?
Imran Sarwar: Of course. Red Dead Online will use the world and gameplay mechanics of Red Dead Redemption 2 as a jumping off point for a new world of cowboys (and cowgirls) and outlaws that combines multiplayer and cooperative gameplay and narrative components in a huge open world. Players will be able explore alone or easily join with friends or other players to compete or work together. We'll take full advantage of the entire world, as well as all the aspects of a 19th century setting that make Red Dead Redemption 2 unique and fun.
IGN: What do you want players to get out of Red Dead Online? What ambitions does Rockstar have in terms of evolving their idea of online open worlds?
Josh Needleman: Red Dead Redemption's multiplayer was a real leap forward for us at the time. It was the first game that hinted at the real opportunities for open world multiplayer beyond cities, where the world was open as a place to create your own freeform gameplay, while at the same time was as a sort of living lobby for other, more structured kinds of game modes. Red Dead Redemption 2 will take those ideas much further and combine that with everything we've learned in the years since then with our favorite elements from Grand Theft Auto Online about how to make really fun and complex competitive and cooperative experiences in open worlds, and how to introduce narrative elements into multiplayer.
IGN: Why aren't you releasing Red Dead Online alongside Red Dead Redemption 2's single-player experience?
Imran: There are a few reasons for this. The first is that even though Red Dead Redemption 2 and Red Dead Online share the same gameplay mechanics and geography, we see them essentially as separate products that will grow and evolve independently of each other.
We love story-based, single-player games and they are the foundation of everything we do. Red Dead Redemption 2 is an absolutely massive story-based game that we hope people will be lost in for a long time and we want people to experience everything that world has to offer before we build on that with the Online experience. Not to mention, playing through the story and getting to know the controls and mechanics of the game is the best way to get ready for playing inside the world of Red Dead Online.
Also, as we have learned from experience when launching Online games at this scale, there are bound to be a few issues and we want to ensure that we have time to gradually roll out the game and make the experience as smooth as we possibly can for everyone. We believe this way of rolling out will give people the best overall experiences with both single player and multiplayer."
You can read the rest of the interview at here. It seems they learned a lot from what they did what GTA V Online and so they are making this exceptional and unique for Red Dead Redemption 2.
The Locations of Red Dead Redemption 2
Rockstar has also released 7 locations across the world of RDR 2 and how they'll differ from each other. There's a lot of land in between them and some of them will be town to the bustling cities of that era.
Valentine will more than likely be one of the first locations when you start the game and Rockstar has said that it's pretty much a rough and tumble town in the Heartlands/Great Plains. There will be all kinds of different characters here that will range from gamblers, to outlaws, ranchers, and more.
From the description of Valentine, this would probably be a place akin to Dodge City or even Wichita, KS. It would be interesting to see a Wyatt Earp type character and to be honest, I wouldn't be surprised if Rockstar would surprise us with just such a thing.
Next up will be Saint Dennis which would be a similar city to New Orleans. The developer has to expect a melting pot of cultures where businessmen, sailors, beggars, thieves and more all live side by side. I'm definitely curious to see how they'll make this New Orleans like city to fit the time period.
Now here's a town called Annesburg which happens to be a coal mining town and you can imagine what life in a mining town would be like especially for that period. Expect things to be pretty harsh here with a grit to the town especially when you hear of all the lives lost in the mining pits.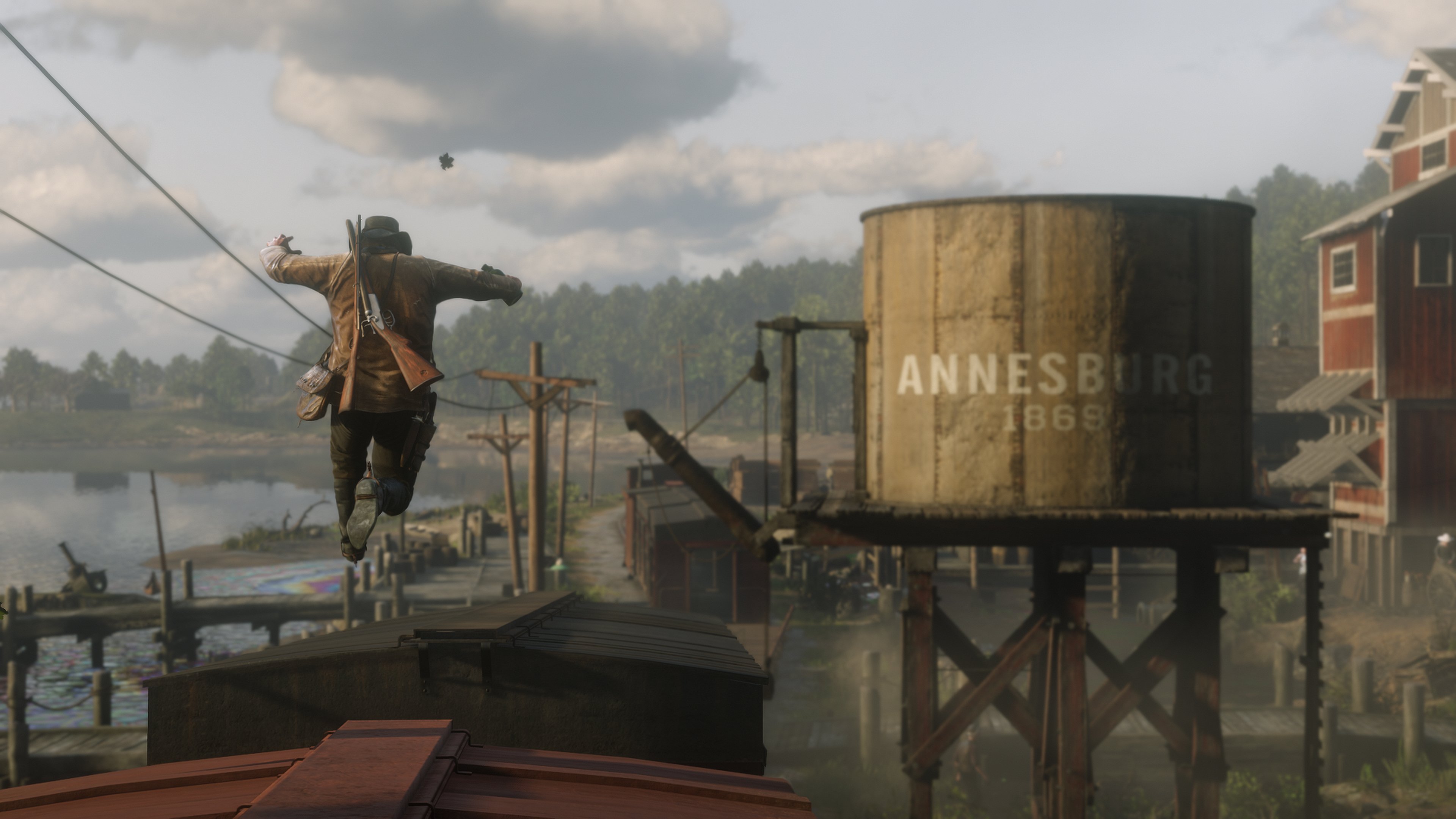 If you get through Annesburg, then you might come across the Grizzlies mountain range which of course would resemble the Rocky Mountains. Expect a lot of wildlife here and a large path that will get you through this intense mountain range.
If you want to see feuding factions or families, then look no further to the town of Rhodes. It's supposed to be a town in the southern part of the game's version of the US and the feuding families are the Braithwaites and the Grays. I'm sure you can imagine the type of feud going in since it would be mimicking the one time real life feud of the Hatfleids and the McCoys.
Want to go to a more upbeat and well maintained place? You'll want to head to the town of Strawberry. It is said to be a beacon for wealthy tourists which is quite a big deal since the place started out as just a logging town. The mayor wants a lot of money flowing through the town.
Last, but not least is the town of Langras which is said to be a settlement in the swamps. They like to give guided tours if given the chance or help you go fishing even. Not much else is said about the town, but I can't wait to see what surprises may be lurking here. It would not surprise me to see some alligators here.
Conclusion
Well now we know 7 major locations in the game as well as an idea of what to expect in Red Dead Redemption 2 Online when it will be released about a month after the game is released. You can check out my break down of Rockstar's most recent trailer release of the game here.
I'm for one excited about this game as it's the first major release from Rockstar since the release of GTA V years ago. All the screenshots you see in this article come from Rockstar and are posted over at IGN as well. They look absolutely incredible and I can't wait to play this game on the PS4 Pro.
I would definitely pre-order this game now if you haven't already. I think it is going to sell extremely well and may even set some sales records. Stay tuned!