It has been quite a while since I've mentioned anything about a Red Dead Redemption sequel. There have been some other open world games released within the last 6 months or so that I've been talking about a lot and some other ones I've hinted about that are coming such as Mafia 3.
Well with E3 quickly approaching, games are being announced that look to make a possible showcase at this year's event with one of them possibly being Red Dead Redemption 2.
Rockstar hasn't released a lot of info regarding this open world sequel and instead have just dropped occasional hints. Well now things are starting to heat up and speculation is growing that an official sequel announcement is imminent. So without further ado here is a Red Dead Redemption 2 Update!
The sequel to Red Dead Redemption is supposedly a prequel and will focus on the outlaw of Landon Ricketts according to masterherald.com. It's very unlikely that John Marston would be returning as well because of the time period the new game takes place in. Here's some more stuff that the article mentions:
"The consensus of the rumors about the upcoming open world Western action-adventure video game "Red Dead Redemption 2" is that it is going to be a prequel of the original game and shall come out officially as "Red Dead Redemption: Legends of the West."
As it will be set some years before the setting of the first game, it is unlikely that John Marston would be the main protagonist of "Red Dead Redemption 2."
Latest reports have it that the upcoming game shall feature the story of legendary outlaw gunslinger Landon Ricketts, notes Game Rant.
Landon Ricketts was first introduced to gamers in the first "Red Dead Redemption" game, who is a legendary outlaw from the Old American West. He and his gunslinger exploits made him an iconic figure.
Gamers of "Red Dead Redemption" could very well remember that John Marston actually had high respect for Landon Ricketts, who only appeared in a handful of missions in the original game.
Most famous exploits
With the presence of Ricketts, players of "Red Dead Redemption 2" could actually live through some of the most famous exploits of the gunslinger, which were detailed in the first game.
The players could see what really happened during the famous battle between Ricketts and the Butcher Brothers, as well as the famous Blackwater Massacre.
Observers believe that it is because of the Blackwater Massacre map leaked recently that "Red Dead Redemption 2" would have Landon Ricketts at the spotlight instead of Marston.
Blackwater Massacre, after all, is a turning point in Ricketts' life where he was convinced to leave the life of being a gunslinger.
Based on the sketchy information provided about Ricketts, he also had a wife who died before the events of "Red Dead Redemption."
Unveiling at the E3 2016
"Red Dead Redemption 2" is widely rumored to come out in about two weeks time at the Electronic Entertainment Expo (E3) 2016 to be held at the Los Angeles Convention Center.
However, what seems to be a downer to most fans are recent reports that although the game might possibly be launched at the E3 2016, it would not make it to the gaming consoles this year but early next year.
The speculations were actually drawn from the latest statement from Lainie Goldstein, Chief Financial Officer of Take-Two Interactive, when she said recently that it is expecting Rockstar Games and 2K Games to split revenue for this year, with the latter accounting for three-fourths of the pie, notes the Christian Today.
Rockstar has no new games in the current fiscal year that shall end in March 2017, which means that "Red Dead Redemption 2" may possibly come out after March 2017. It is possible that what the 25% that Goldstein is referring to as regards the share of Rockstar are the continuing revenues for "Grand Theft Auto V" and "GTA Online."
Since "Red Dead Redemption" was released on the PlayStation 3 and the Xbox 360 way back in 2010, the release of its sequel is almost assured this year even in the absence of official confirmation from Rockstar.
What seems rather surprising with regards to the latest rumors about the game is that there are reports saying that "Red Dead Redemption 2" may have some sort of connection with the action-adventure video game "Mafia 3" from 2K Games."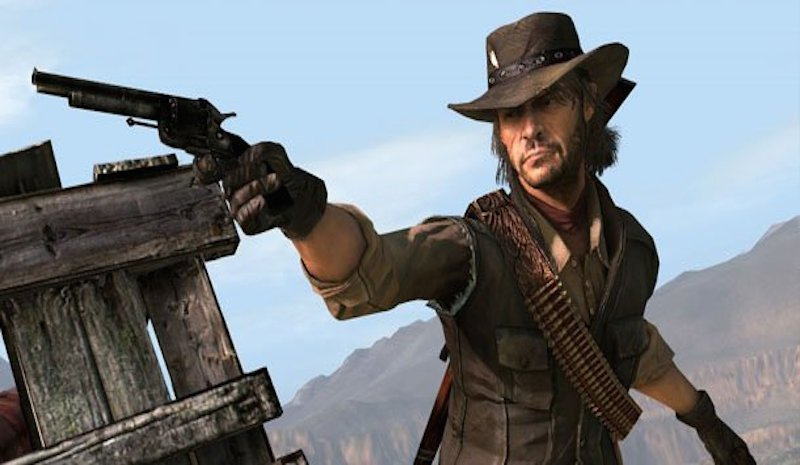 There's some more things that the article mentions, but you can read the rest of it here. What is quite surprising is the rumor it talks about to where there could be a possible connection between this new western sequel/prequel and another open world game coming which is Mafia 3.
I'm definitely very excited about Mafia 3 coming since it is based from New Orleans and looks to be quite an enjoyable open world game. I will definitely be curious to see how they could connect the two games since they take place in two different time periods.
As always, check back for more updates such as this one on upcoming open world games. I myself am excited for a new open world game in the Red Dead Redemption series. I had so much fun with the last Red Dead game and loved the character of John Marsten.
The expansion to it which added zombies to the game as well as a few other and hidden mystical figures was awesome. Have any of you played Red Dead Redemption from the previous console generation? If so, how do you enjoy the game?
What did you think of this Red Dead Redemption 2 update? As Always feel free to post your thoughts!