Time for some new GTA news!! There is a big update coming to the online world of GTA 5 according to Rockstar that looks to really expand upon the "Executives and Other Criminals" past update according to Cnet.
The name of the this latest GTA update will be called Further Adventures in Finance and Felony". Here is what Cnet says the update will be about:
"Further Adventures in Finance and Felony continues a player's mission to become the ultimate criminal kingpin of Los Santos and Blaine County in one of GTA Online's biggest and deepest updates yet," reads a line from the description.
Players will be able to expand their criminal networks and become the CEO of what's being called a "Criminal Enterprise." As part of this, players can purchase a high-rise office and warehouses that can be used to sell and store "a range of contraband."
This sounds really fun and I am interested to see what it takes for you to become CEO of a criminal enterprise. I'm also curious to see what kind of money will be involved in this new update (in game money of course).
Will this update help you to gather millions of dollars faster? Now I'll admit, I really haven't done much with the Executives and Other Criminals update although recently I did become a bodyguard for a VIP and had to help defend the VIP on a luxurious and large boat.
It is nice to get paid for defending the VIP, but it is certainly not an easy task. If the VIP gets killed, the amount you get paid gets decreases and if he keeps getting killed, you'll eventually be kicked out of that particular VIP organization.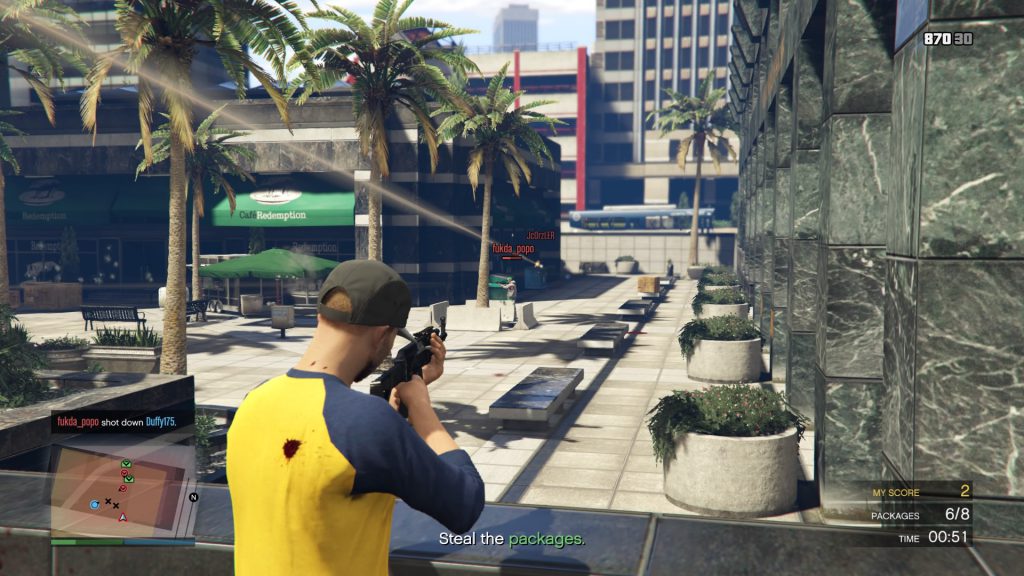 The article from Cnet also talks about other things coming that will make GTA online racing a lot more fun. There will be new vehicles coming that will be ready for stunts and stunts are going to really start becoming a much bigger part of the online world in GTA 5.
I honestly think that because Rockstar keeps releasing such wonderful content for the online play of GTA V, that it makes it one of the best open world games to play out there right now.
I still play the game quite often, but it is only the multiplayer part of that I play. One of the things that I recently started doing in the game is that in any apartment or house that you own, you can turn on the television in there and switch to a channel where you can watch other players that are currently in your session.
I must say that it makes it interesting to watch them as you can watch the cars they drive that they might own, different tactics they use against other players, how often they might get killed, and even glitches they can exploit to their advantage. Thanks to watching one of the players, I found a glitch that I might take advantage of in the future.
Well there you have it folks! The latest GTA update and it sounds like a very exciting one at that. As always, check back for more GTA updates as I will certainly post them as the become available. The release date for this new update is slated for June 7th.
What are your favorite game modes to play online in GTA 5? Are you looking forward to this update? As always, feel free to post comments!