Update/Correction: Tom Clancy's Ghost Recon Wildlands is not a first person shooter. I think they initially intended it that way, but it is actually third person.
There's some big news regarding new PS4 games that are coming soon. GameSpot has a new article about a former Rockstar employee who helped with development of Grand Theft Auto 5. There's some things going on between him and Rockstar which I won't get into right now and you can read about over at GameStop.
The good news is that this person has started up a brand new game studio (it doesn't have a name right now) and has an ambitious new game going to go into development soon. This game also has a title which is called Everywhere.
It's certainly kind of interesting to give a game that specific name, but once you learn what it's about then it kind of actually makes sense.
Everywhere is supposed to be a very large open world game where you go anywhere you want and supposedly do anything you want. How is this different than Grand Theft Auto? It's not really exactly said how yet, but Leslie Benzies (who used to work at Rockstar) said it will definitely be a dramatic departure from GTA.
It will supposedly draw a lot of mechanics from other traditional games, but the goal is to give the player true freedom to live any way they want to in the game world that will be featured in Everywhere. We don't know what the game world will consist of at this time, but I would definitely check back because over time there will definitely be more to come about this game.
I'm very curious how they'll implement something like what they're promising into this game. It also makes me wonder how big the open world will be in this game. Right now I think the open world to beat on consoles is The Crew where you can drive all over the game's version of the United States.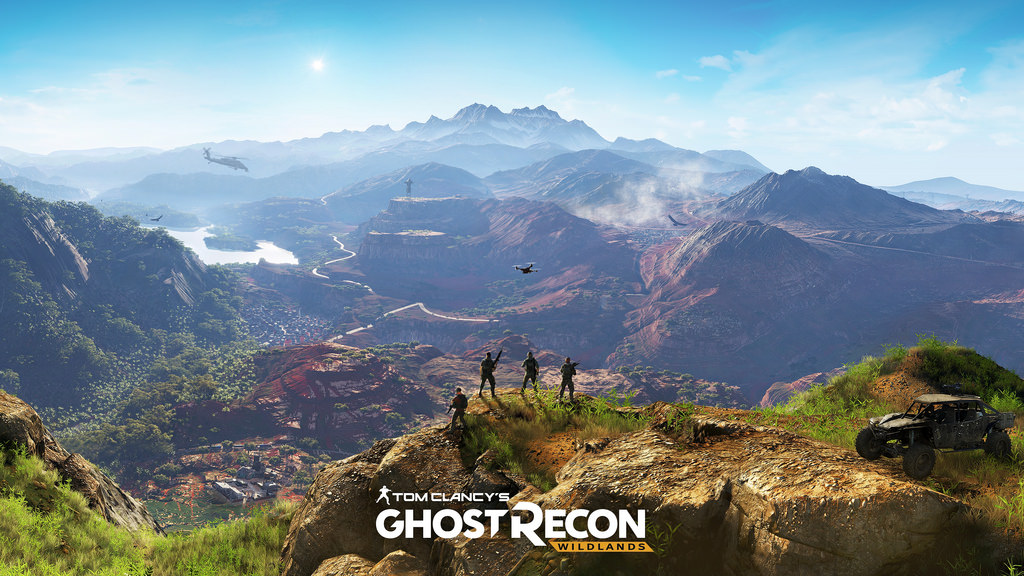 Now there's some other news regarding an upcoming open world game. Tom Clancy's Ghost Recon Wildlands is getting ready to launch a closed beta of the game that will last for a few days in the first part of February.
You can go to Ubisoft's website and search for Wildlands and there should be an option to register for the closed beta. They'll send you an email notification if you've been selected for it as well as instructions on what to do next.
IGN has a new article about Ghost Recon Wildlands in which they talk about six things they learned from the game. They make mention that the things they learned about it are both good and bad.
For one thing, they mention how much of a departure it is from Ghost Recon games of the past. Now I personally have never played any of those games in the past so when I try this new one out, it'll be a new experience for me.
They've also said there are some similarities to another open world first person shooter known as Far Cry. That's also another one I haven't played but would certainly like to in the future. I guess you can liberate outposts in both games, but that seems very familiar to another open world game where you can do that as well which is Just Cause 3.
You can read more of the article at the link above, but those are some big open world game news in regards to new PS4 games coming soon. What are your thoughts on Everywhere? Do you think maybe it's just too ambitious especially since it's trying to differentiate itself from Grand Theft Auto?
I certainly think Leslie Benzies has the experience to pull it off so who knows, we could have a brand new AAA open world game on our hands!