I've now had The Crew for awhile and have been playing it a lot lately. I've been doing the missions from the main story as well as some of the different challenges on the open road that has resulted in me getting a few different cars to drive. Now I don't have an extensive vehicle collection in the game yet, but it is getting there. I for one still like The Crew because of the map size and exploration. It just gives me such a thrill as if I'm really taking a road trip to different parts of the United States. I have a few vehicles in my collection in the game that I like to cruise around and race in and we will be taking a look at those.
Chevrolet Camaro
S-Series: This is the first car I bought in the game after I had started the main story line. It is a good car to drive with decent acceleration and nice control especially when turning corners. Obviously you want to start upgrading with different parts and perks when you advance in the story or level up. The S series stands for street racing and this is the one you start with in Detroit. Since there are different types of terrain in the game that you can drive on, if your car is rated S, it is best to use it for the black top only as you'll have problems with it if you try racing off road.
I have used the Chevrolet Camaro for at least the first few missions before the final one in Detroit. A little challenging at first especially since you don't have enough credits to level up or add some parts at the beginning, but that's what the challenges are for when you are driving on the road in the game. Some of my favorite challenges to do with the Camaro were the jump challenges as you usually had to jump off of ramps and land a certain distance in order to level up your car and win parts.
As I did the final mission in Detroit, I was able to access (thanks to PSN) a new and faster car so that I could beat that mission. I still use that particular car to this day in the game as an S car for the missions that come up where an S car is required. I will get to that car in a little bit.
D-Series Camaro: The D series Camaro I have is a modified version of the original Camaro that I used as an S car before. D series cars are generally used for more off road races, challenges, and runs you might have to do when engaged with the story. These types of vehicles tend to have dirt tires, higher suspension, and all wheel drive.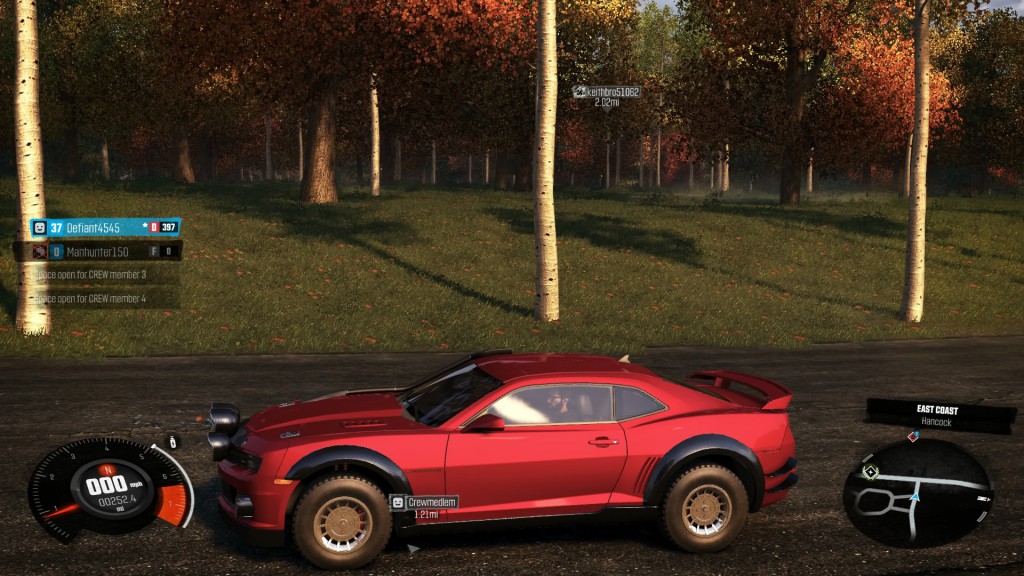 You will usually need these types of vehicles when you get out of Detroit especially when you get to move on to the East Coast and participate in missions out there. Believe me when you are trying to beat the clock on some of these missions and you are off of the main roads and highways, you will be glad that you have one of these as it will be very easy to lose control with other types of cars. Of course when you are partaking in some of these missions, you will want to get your car to a higher level as soon as possible so that the missions will be somewhat easier. Even though more of the missions later on tend to focus on other specific car series types, there will always be some missions in the story that will require a D or S series vehicle. Here is a video showcasing my D series Camaro in action:
As you can see from that video, it was much easier to drive off road to try and escape from the cops even though I didn't fully get away from them until I got back on the blacktop. Nevertheless, going off road can definitely help you in getting away from the police or whoever else may be chasing you in the game. As I've mentioned before, you will need to get the car level of this series higher in order to make some of the later missions easier for you to pass. I'm now in the mountain area of the map in the game and doing the story missions out there. While a majority of the missions require an R series vehicle, which I will talk about soon, I just found out this evening that there are still some missions that require a D series car and I really need to upgrade the car level before I take on those missions otherwise I will have great difficulty trying to pass them. If you have a crew (other players), it could make it easier if you haven't upgraded your vehicle.
P Series Camaro:  This is yet another modified version of the Camaro that I have. The P series of vehicles is for strong performance and speed. These types of vehicles are heavily modified with after market parts and anything else that can make these cars fast to race with. These types of vehicles can reach speeds of 175 mph and higher especially on straightaways. These types of vehicles are usually used on streets, highways, and two lane roads and are certainly not great to use off road.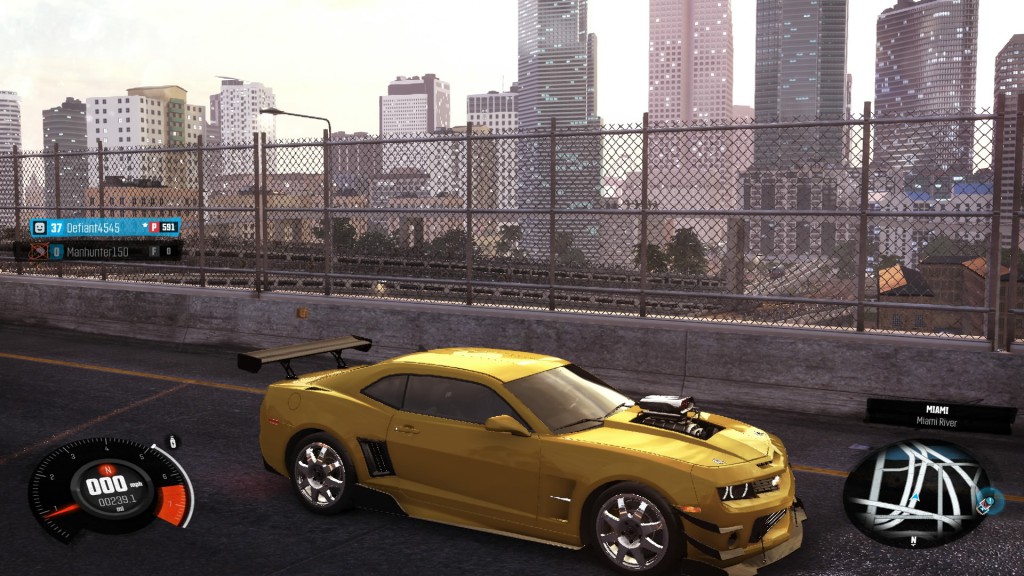 You'll generally participate in P series missions and races down in the southern part of the US in the game. There will be a number of them in Miami as well as in Dallas and New Orleans. In and around the city of New Orleans though there tend to be more D series missions and races which does make sense since there are swamps surrounding the city. When participating mainly in the P series of races, you definitely want to have as much speed as possible, but you want to be careful as there will definitely be sudden curves in the road you are racing on in which you will lose control easily if you try to take them too fast. Trust me, I lost a few races because I thought I could take some of those curves and corners at a decent speed and ended up losing control of my vehicle and sometimes crashing into something.
I've certainly won a number of races using the Camaro as a P series vehicle and still continue to use it when I come across a P series mission or participate in faction races and challenges that require a P vehicle. The Faction challenges tend to be A LOT more challenging since you are going up against other players who have greatly increased their car levels pretty high. I still have yet to actually win one of these races and the highest I have gotten is 3rd place. The more you participate in these Faction missions and races, the higher your rank and the more money you can get and the faster you can level up. I'm now out west in Las Vegas and need to get my car level higher for the P series so I can partake in one of the new story missions.
R Series Camaro: This is the final variation of the Chevy Camaro that I own and actually just recently got to participate in one of the missions out in the mountain states. I have just used it once already in a collection mission (as in collecting specific targets) so I don't have a whole lot of experience with this class of vehicle. Suffice it to say though, the R series of vehicles are meant for DEEP off road driving. These types of vehicles include a crash cage chassis, highest of suspensions, higher transmission, off road tires, steel rims, and more. These are types of vehicles generally used in more mountainous terrain and you'll see why in the story mode this type of vehicle is used more out west.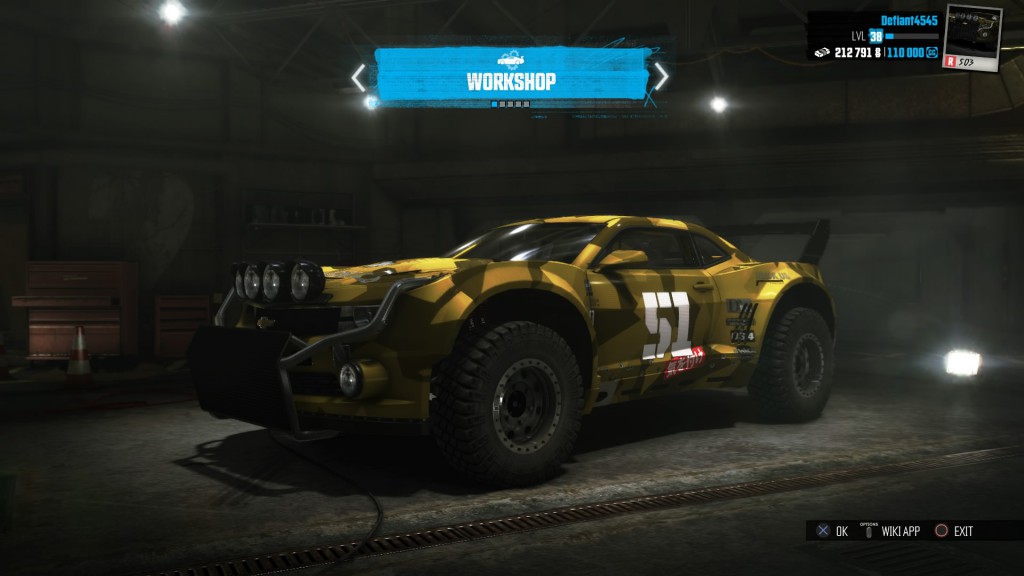 S Series BMW Z4
This is my primary S series vehicle and still in use today. I got this one back when I was in Detroit participating in the final mission out there and have been using it in S series races and missions ever since and have been leveling up and adding new parts to it. It is already a fairly fast vehicle in its full stock parts when you buy it such as having a 335 horse power engine right off the bat. I can now get it to speeds of up to 165 and sometimes 170 on a good straightaway. I still have some leveling up to do with this vehicle out west, but this car is definitely a keeper and can be used for other series vehicles as well. I look forward to using this in more races, especially the Faction races in the future.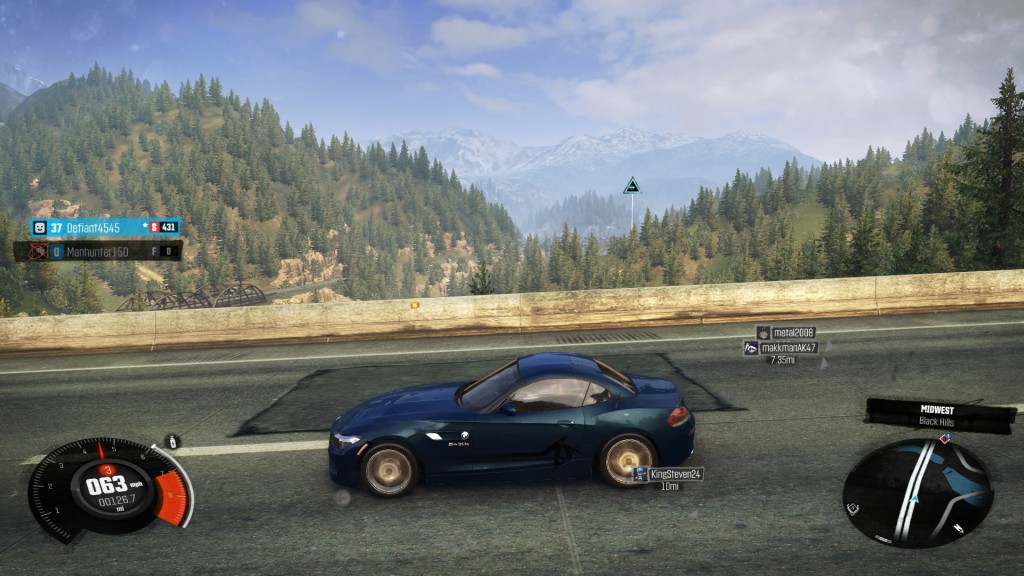 P Series Saleen
This is my final vehicle, but also probably the fastest in acceleration and overall top speed. The Saleen is one of the fastest cars out there in real life and therefore a very fast one in The Crew as well. I have not used it much in the game as I overall prefer my P series Camaro for better control and turn handling. If I need overall speed though I will certainly use the Saleen and if possible, use it as a circuit car. I do need to upgrade this vehicle as I've mentioned it has gotten little use from me, but I do want to use it in some of the Faction races. I certainly recommend this car in the game if you are looking for speed above anything else. The car can be difficult to handle though especially at high speeds and turns are generally tough to take in this vehicle. Use with extreme caution in this regard, otherwise it is a nice vehicle to have in your collection.
I definitely plan to get other vehicles in the future as there is a nice list of them in the game and you can be sure that more will be added in future downloadable content. I for one look forward to getting some of the Lamborghinis and Ferraris that can certainly give the Saleen a challenge as well as probably my all time favorite, the Koenigsegg, from another open world racing game that I used to play. So for those of you who have The Crew, what are your favorite types of vehicles to drive in the game and which specific series do you prefer them in? Post your comments!