There are many gamers out there that ask the question "Can you play PS3 games with PS4?" or on the PS4? There are actually two answers to this and they are yes and no. "Wait, what?! How can that be?!" Well Sony has made it possible to play PS3 games on the PS4 just not the way you may have hoped. You won't be able to take your PS3 game discs, stick it in the PS4 and play them as the system is not backwards compatible.
Trust me, this is a little disappointing to me as I have some open world games that I've loved playing on the PS3 that have not made the jump to the PS4 yet. There are plenty of others games people loved playing on the PS3 that some have hoped could be played on the PS4, but thanks to some re-mastered ports to the newer system, it has happened but obviously not with the entire PS3 library. So how has Sony made it possible then to play PS3 games on the PS4? Lets take a look.
PS Now
PS Now or also known as PlayStation Now is a new service by Sony that is setup kind of similar to Netflix, but with games, mainly older games from the PS3. The PS Now does have a monthly fee, but there are some different price options you will be able to choose from.
You can choose either a 1 month subscription at $19.95 or a 3 month subscription at $44.99 which is the equivalent of about $15 a month. There are a range of different genres of games on there such RPG, first person shooters, racing, action and more. PS Now went fully live after a beta period and has added a subscription service of January of this year. Previously, you could only rent the games individually which can run from $2.99 or more. There are about 100 games available to play right now which doesn't seem like an extensive amount, but Sony has promised that more will be released in the future.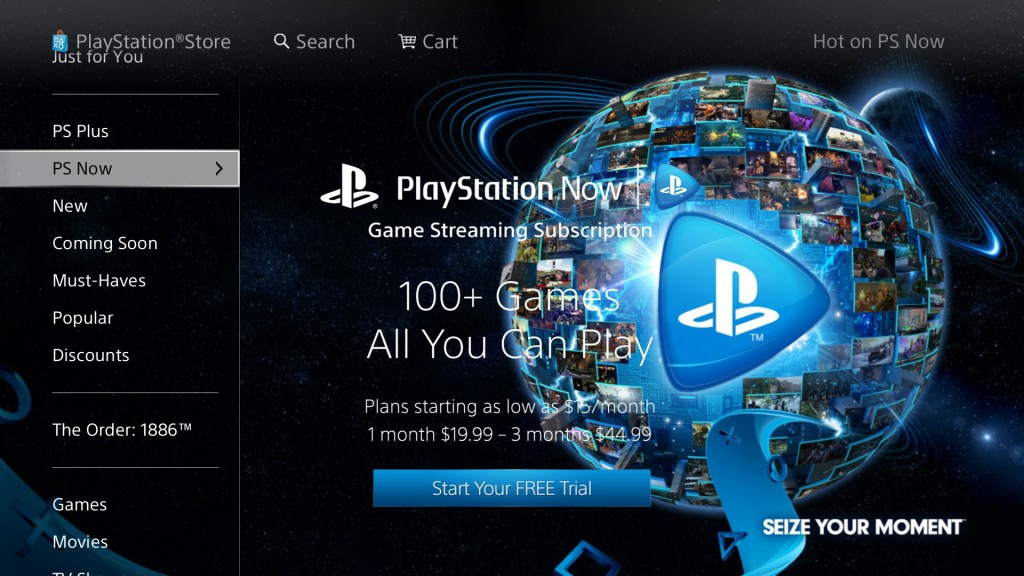 I am not entirely sure about PS Now at this point as it is still fairly new and hasn't had a lot of time to gain traction. I was originally part of the beta for it, but I really never used it except for one time and that was to play the game Crazy Taxi. I used to play that game a very long time ago for the Sega Dreamcast so it was very nostalgic to play it again. At the time though, there weren't a lot of games available, but again it was just a beta to see how well it would run and how interested other people would be in using the service.
Now I do have to mention that the games on the PS Now can only be played via streaming so if you have a slower connection to the internet, say under 5mbps, it could be very difficult to play these games. I have an internet connection of 50mbps so streaming is not a problem for me fortunately. Since I'm one who likes to play open world games the most, those are the types of games I was looking for on PlayStation Now. Again, with there only being around 100 games of their choosing, the selection is limited and right now they are all PS3 games.
Sony does plan in the future to add games from previous consoles such as the PS2 and the original PlayStation console. Now I for one do look forward to this as there were many games I played and loved on those consoles especially of the open world variety. A lot of those games I can't find anymore or the systems they were originally created for no longer work so I am not able to play them anymore. I would also like to see some of the older Grand Theft Auto games added on. The original Tomb Raider is yet another game I would love to see from the original PlayStation. There were so many great game moments I had back in the day with Tomb Raider.
Of the RPG variety, I would have to say that I would like to see some of the Elder Scrolls games on there. I was never an RPG fan until I played Elder Scrolls IV: Oblivion (Played it on the Xbox 360 though) and then played Elder Scrolls V: Skyrim on the PS3. I had spent many hours on both of those games and had many memorable moments. I loved the dragons that is a part of Skyrim and the many battles I had with them along with having a partner involved. Adding those games I think would be a big boost to the streaming service.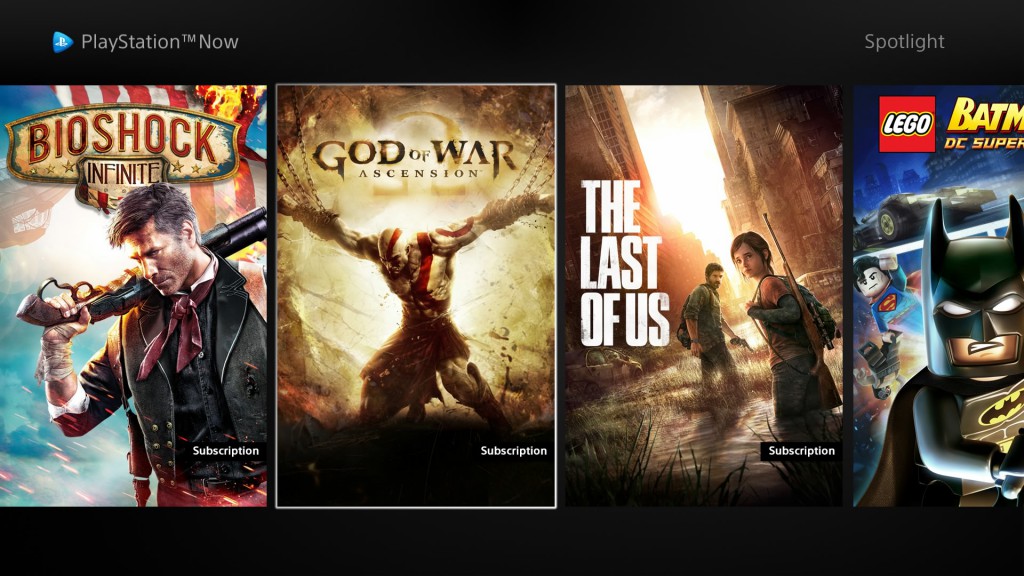 There are many other games of course that Sony should add and I'm sure they will over time. PS Now certainly has great potential and if they keep doing updates by adding to their library, say maybe similar to how Netflix does with movies, I think this streaming service will definitely take off. I certainly would give it a try for at least a month especially once they add PS2 and PS1 games to their library. Who here wants to drive down memory lane by playing the original Driver through PS Now? I know I certainly do, and would love to play some of the older Mortal Combat games as well.
PS Now is just another reason why you should get a PS4 if you haven't already. It is such a great system and Sony just keeps adding things to it to make it better and better. As always, definitely check out some of my game reviews here and come back for more updates as there are new and exciting games coming as well as other announcements regarding the PS4. 2015 looks to be a great year for open world games, both new and old.