It's time for another addition of Exploring The Crew! Last time I had made it to New York City and started going to some of its landmarks such as Riker's Island and Manhattan as well as The Bronx. This time I'll be going to the rest of New York's landmarks and then moving on from there. Let's get started shall we?
Jersey City
This city is just west of Manhattan across the Hudson River and is one of the most racially diverse cities in the world according to the game that is. It is also a manufacturing and transportation center as well. The city in real life is growing even if it's at a slow rate.
It does have some new skyscrapers that have gone up recently thanks to new development on its waterfront area and the city is also the second largest in New Jersey after Newark. Sadly, you won't see any of these new gleaming towers in the game, but the fact that it is included here is a nice touch and shows you just how big the NYC metro area really is.
Some of the early history of the area had to do with immigrants especially in the early 20th century where they passed through the area on their way west to other areas of the United States.
Midtown (Manhattan)
Everyone should be very familiar with this area. This is where Times Square is which comprises of tons of neon lights, lots and lots of people, advertisements, giant billboards and screens, and of course where the giant ball drops to ring in the New Year.
When I went to NYC my junior year, we had stayed at a hotel about a block from Times Square. It was just unreal to see that area and the sheer amount of people there as well. I remember waking up at 3 in the morning and looking out the window and still seeing lots of people walk by. It truly is the city that never sleeps.
Some notable and iconic places that are located here are the Empire State Building, Rockefeller Center, Radio City Music Hall and Broadway which is of course known for its plays and shows. I've been to Radio City Music Hall where I got to see the Radio City Rockettes.
I also was able to see two Broadway shows which were Miss Saigon and Les Miserables. They both were amazing and it was a sight to see when a helicopter landed on the stage during the show of Miss Saigon.
Fifth Point
This happens to be an unusual skyscraper in New York. I don't really know much about it and I believe I passed by it when I was actually in the city.
According to The Crew, it was built in 1902 and it received the name because of its wedge shape and also that it resembled a cast-iron clothes iron.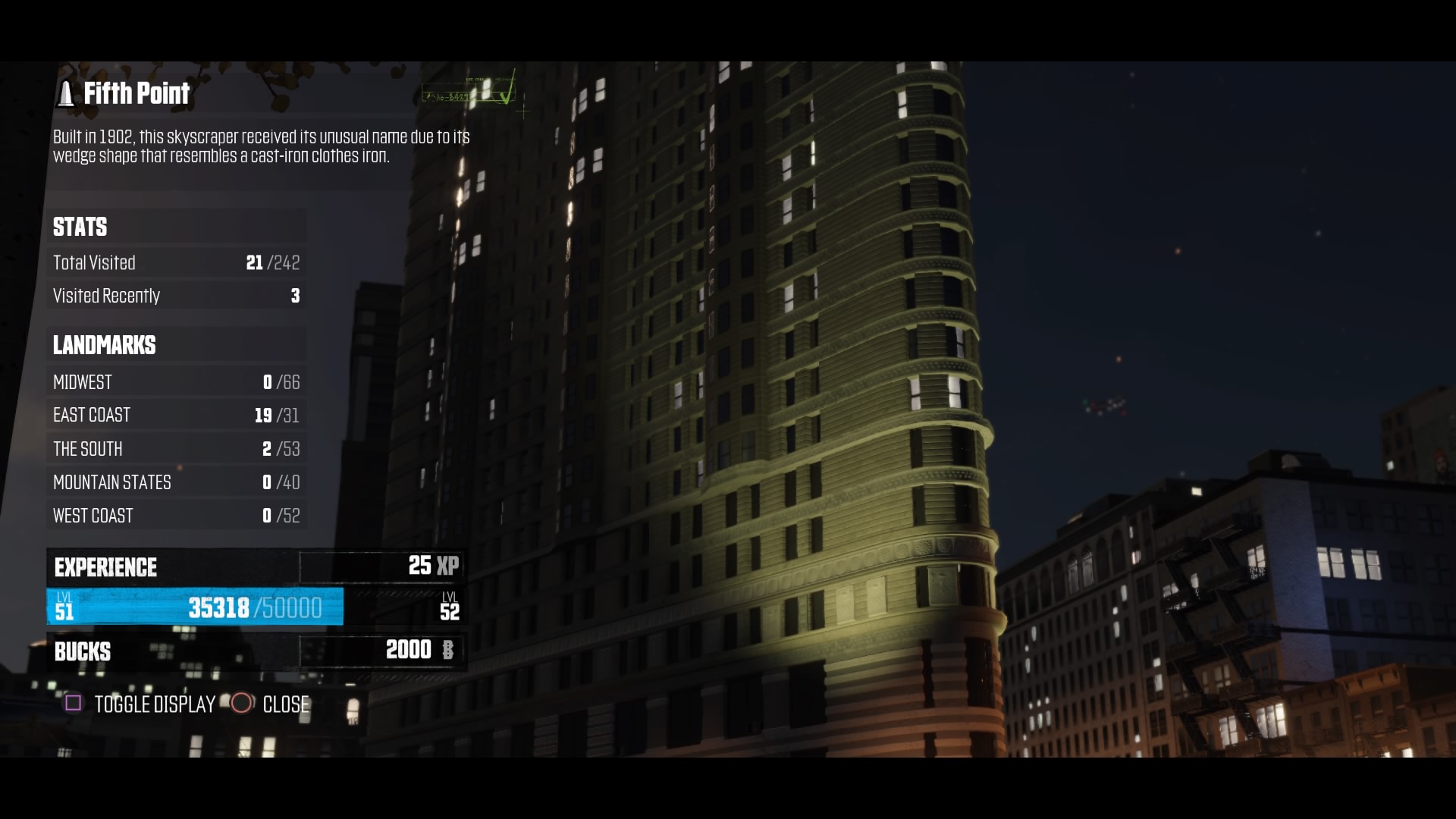 I think it is something that just adds to the already magnificent architecture of New York's many high rises. I also like the fact that this particular high rise is over 100 years old and has withstood the test of time so far.
Queens
Next up, we've got the borough of Queens. This particular borough has a good sized population with over 2 million people that call it home. Queens is pretty much adjacent to Brooklyn and lies across the East River from Manhattan.
The area was named after a Queen of England during 1683. Today, this particular borough is one of the most ethnically diverse areas in the world and it is amazing the culture that you will see here. Some famous areas are the Queensboro Bridge as well as some of New York's largest airports.
Another interesting fact about Queens is that it actually has its own Chinatown which happens to be one of its biggest growing areas in recent years. The Chinese American population in Queens is rapidly approaching 300,000.
NY Airport
While there is a very large airport in the game in NYC that also happens to be a landmark, we really don't know which specific airport it's supposed to represent since New York has 2 very large airports.
La Guradia Airport lies in the northernmost part of Queens and it generally handles domestic flights. It's the third largest airport that serves the NYC metro area and ranks number 20 in terms of busiest airports in the United States.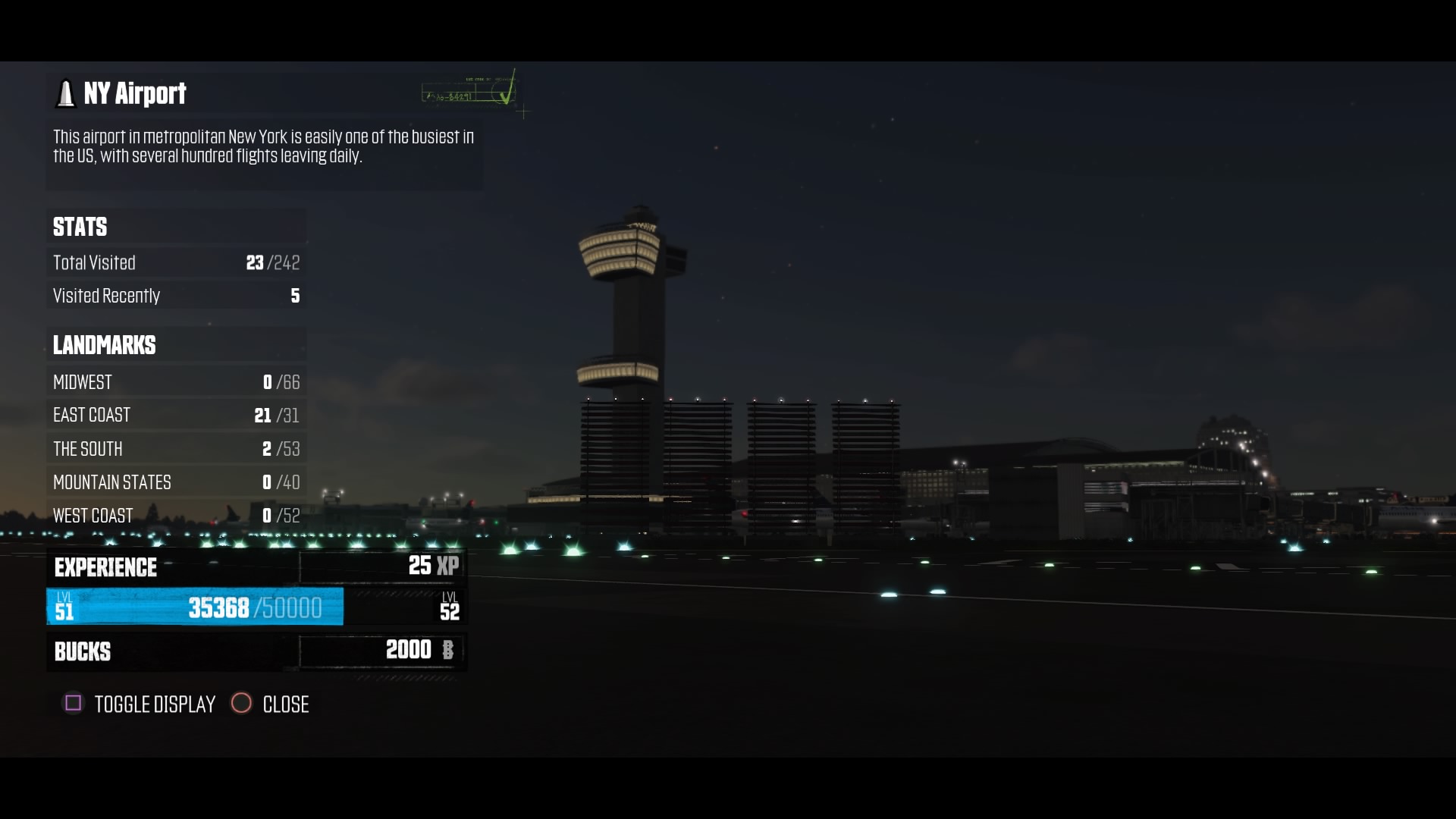 The growth rate in terms of the number of passengers that go through the airport each year is pretty staggering. I now believe that there are over 30 million passengers that pass through La Guardia each year.
Next up you have JFK International airport which handles tons of flights from overseas. It is probably the busiest international gateway to the North American continent that you'll see and handles generally around 60 million passengers a year making it the 5th busiest airport in the country.
JFK is also in the borough of Queens and I believe is actually the one featured in the game. It has a total of 6 terminals and 4 runways.
Brooklyn
This is the most populous borough in the New York area with over 2.7 million people. It is also probably one of the most recognizable boroughs outside of Manhattan.
Brooklyn is nearly 100 square miles in area with around 71 miles of it land and the remainder of it being water. Of course, one of its most famous and recognizable landmarks is the Brooklyn Bridge.
It happens to be one of the oldest bridges in the US and became a national historic landmark in the 1960s. The neat thing about the Brooklyn Bridge is that vehicles and pedestrians both can use this bridge to cross back and forth. It also at one time had street cars that went across the bridge.
The Brooklyn Bridge in the game definitely resembles the real life version of it and I really like driving across it towards the massive skyscrapers that comprise Manhattan. 
The United Nations Building
This is where the world body attempts to solve some of the world's most pressing problems usually with limited results. Nevertheless, it has been headquartered in this particular skyscraper since 1952.
When I went to NYC in 1997, I was actually able to visit the UN and I remember getting a tour of the building by one of the representatives there who was from China. One of the biggest things from it that I remember is seeing a statue that was in the atomic bombing of Hiroshima that had a shadow etched on it that most likely was a person.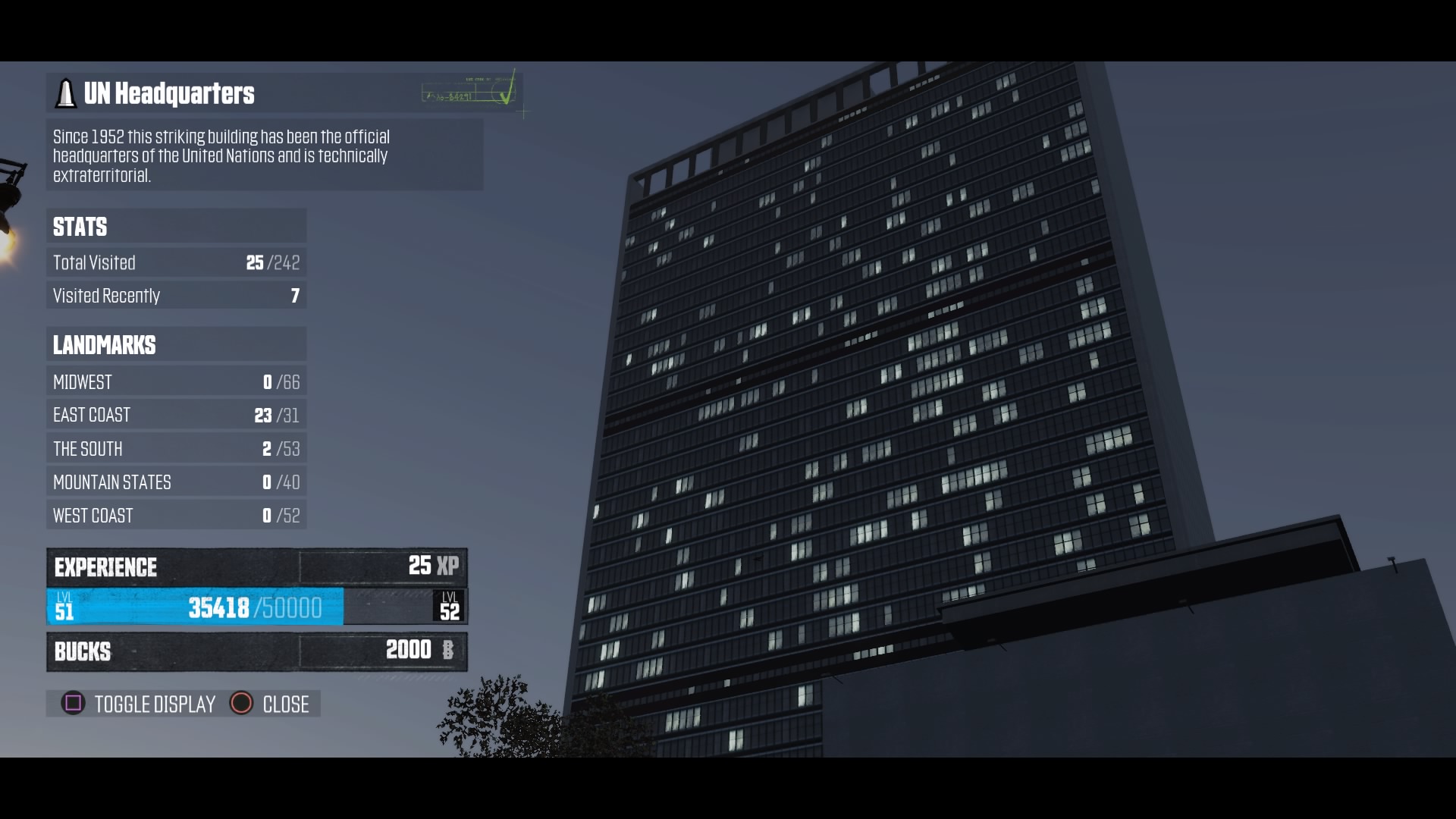 To me, that was a powerful statement of just how powerful and dangerous these weapons are, but I always knew that, it's just seeing something that actually went through that really drives the point across even more. 
The UN has offices in other places around the world, but the headquarters of the entire international organization remains headquartered in NYC and will more than likely stay that way for a long time to come. 
Chinatown
This area is in lower Manhattan and happens to be home to the largest enclave of Chinese in North America. It also happens to be one of the oldest Chinatown's in the US.
There are all kinds of eateries here and shops that represent the Chinese culture very well. There usually are all kinds of celebrations here, street festivals, markets and many more. 
When I was in the city my junior year, I was able to pass through this area, but I did not get to stop and explore unfortunately. I would like to do that one of these days if I'm ever able to get back to New York.
One of its biggest celebrations happens to be the Chinese New Year where there are all kinds of fireworks, symbols and more that represent the Chinese culture. It is usually a sight to behold if you're ever fortunate enough to be at one of those. 
The Financial District
This area is in lower Manhattan and houses many headquarters and offices of some of the largest financial institutions in New York as well as the US. You'll find the New York Stock Exchange, Federal Reserve Bank of New York, and of course Wall Street.
I'm sure everyone is very familiar with Wall Street as its where so many company's stocks are traded daily and can either make people a lot of money or lose them money. 
There are other exchanges located in the Financial District as well such as the NASDAQ and New York Mercantile Exchange. 
Now the Financial District unfortunately was the sight of the worst terrorist attack in the United States where the original World Trade Center towers were destroyed. It is still hard for me to fathom that they are no longer there considering that 4 years before the attacks, I saw those massive towers in person in all their glory.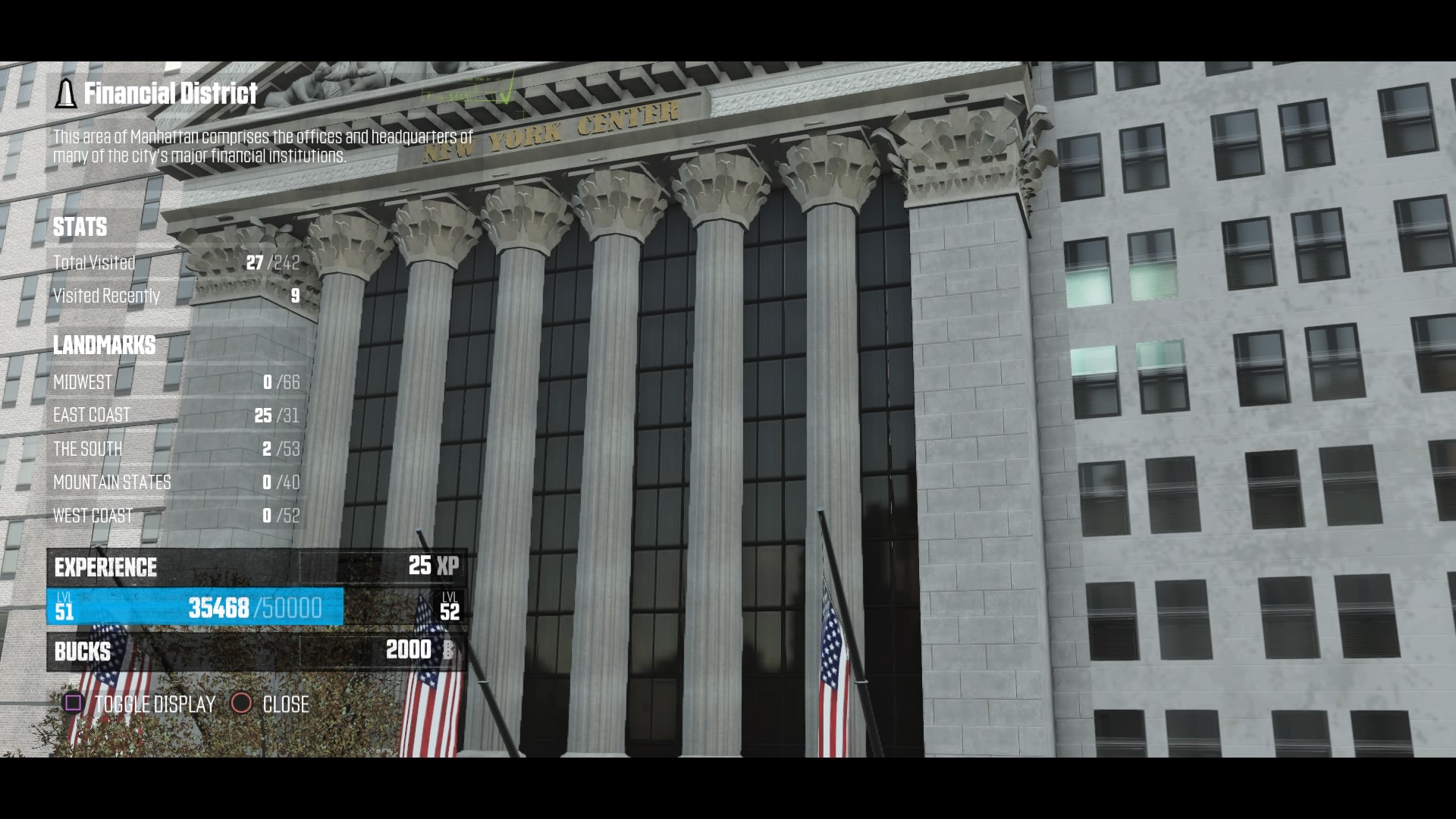 Today, there is now the One World Trade Center that has been constructed and is now the tallest skyscraper in the US as well as being the 4th tallest in the world.
Industrial Harbor
There's not really much to say about this particular landmark other than it is just your typical industrial area of coastal cities. 
You'll see lots of fishing boats as well as large ocean going ships coming through this area especially those releasing a lot of cargo as well as taking on cargo and shipping it to other parts of the world. 
There are also a lot of oil tankers in this particular place which you'll see when you drive to this  area in the game. I know some races took place through this area as well as I was progressing through the main story line. 
Moving On
This now concludes all the landmarks in the NYC area. Next up in the Exploring The Crew series are a few areas in what would most likely be in Pennsylvania and then on to Washington D.C.
There's really not many landmarks left in the northeast region and once I get to the remaining ones, I'll be moving on to the south.
One thing that I'm really curious about is that whenever The Crew 2 is released, are they going to be doing the Landmark series again? It would seem a little bit unusual if they did considering the same cities will be there and the general geographic of the US will be the same. 
Of course it has already been said that the cities in the upcoming sequel had to be rebuilt in order to accommodate the new features in the game. As always, feel free to post comments.