Believe it or not there are some great deals going on right now for open world games on the PS4. Just because the holiday season is over does not mean that there aren't any good deals on games online right now. If you skipped over any of the great open world games this holiday season lets say for other gifts you needed to get for friends and family or were just strapped cash, fear not because I will talk about the best online deals right now for open world games.
Grand Theft Auto V
This is probably one of the greatest open world games ever released this generation even though it was also out for the previous generation of systems as well. Unlike the previous generation though, Rockstar continues to throw massive support to the game by releasing so much new content, which is free, to the online portion of the game.
GTA V has already sold tens of millions of copies and is one of the biggest games played online. With such massive popularity still going strong today, you would think that you'd have to pay the full price of $59.99 for this game. That is simply not the case as you can buy used copies or new copies for lower prices. I will talk about the best places online to get this great game for a great price.
Amazon –  This is probably one of the best places online to buy video games as well as almost anything else you might need or want. The good news is that Amazon has unused copies of Grand Theft Auto V selling for $36.01! That is an excellent price and with all the content that's been released for the online portion of it as well as more to be released, you just can't beat it at this price!
*Update – It no longer is selling for $29.99 like was previously stated, it has now gone up to $36.01 which is still not a bad deal for all that you get in GTA V.
Best Buy – You can order GTA V online at Best Buy's website, but you won't find as good a deal on unused copies of GTA V as you will at Amazon. It still sells for the full price of $59.99, but if you don't need a brand new copy, you can pick up a pre-owned one for $39.99.
*Update – It is on sale now online for $39.99 for a brand new copy. You'll definitely want to check it out.
Something else to keep in mind too if you decide to get this game at Best Buy. I've said this before in the past, but if you sign up for Best Buy's Gamer's Club, you'll be able to get 20% percent off of newer games and you can also use reward certificates on top of that if you're part of Best Buy's Reward Program. I've definitely done that on a few titles and have saved up to $20 at times.
GameStop – The good news with GameStop is that their online site is selling unused copies of Grand Theft Auto V for $29.99 just like Amazon.
*Update – It is no longer on sale at $29.99, in fact it's not on sale at all anymore going back up to the full retail price of $59.99. Amazon is your best best now to get GTA V since it is selling for $39.98.
Digital downloads, however, are still selling for the full price of $59.99. I still generally purchase discs and install them rather than digital, but that's just my personal preference at this time and also you can see a physical disc right now costs less than the digital download of the game.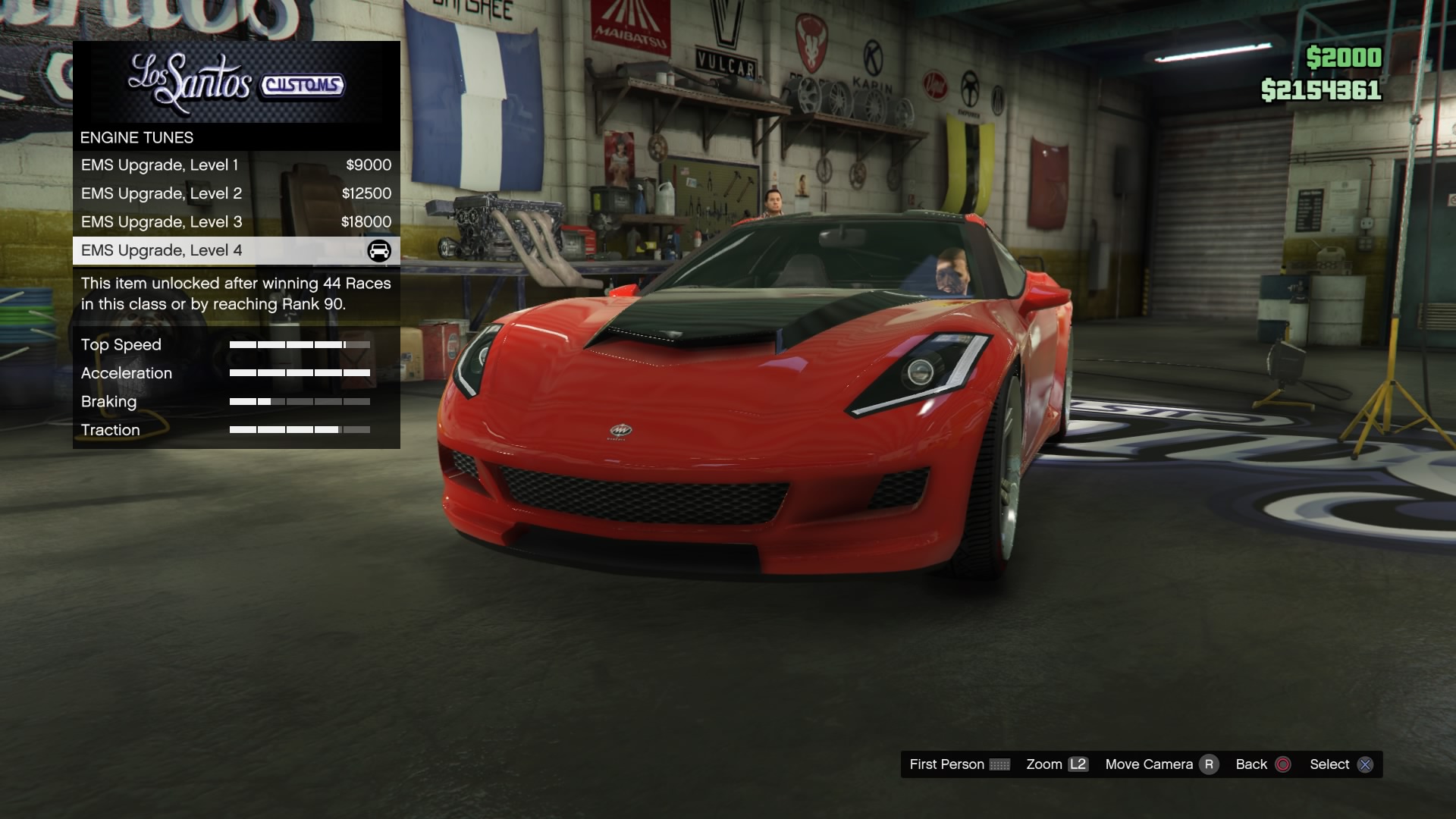 The Crew
The Crew has been out for a few years now and has had 2 major expansions or downloadable content released with the most recent one being the Calling All Units Expansion. The game is still being played online by lots of people and since it has been out for awhile now, it is available for a good price.
Here are the prices at some of the online stores:
Amazon – $12.99 used; $24.99 for the original edition;

$29.99

for the Ultimate Edition (includes both expansions).
GameStop – $19.99 used; $49.99 for the Ultimate Edition; $29.99 for the Wild Run Edition
Best Buy – $49.99 Ultimate Edition; $29.99 Wild Run Edition, $19.99 used.
As you can see from that list, if you wanted to get the Ultimate Edition of The Crew, Amazon is your best bet here at $39.99. The good news at Amazon is that if you don't want to buy the game on a disc, the digital copy is also going for $39.99.
GameStop and Best Buy are about the same in prices. Remember though with Best Buy and their Gamer's Club, you can get a little bit more off the price in addition to using reward certificates. GameStop has their special game membership too, but I believe you can only get discounts off of used titles.
Mafia 3
This game has only been out for a few months, but has been selling at a decent clip and you can get still get this game below its full retail price at some stores online. I just recently reviewed Mafia 3 and I've mentioned that the best thing about the game is its story.
Once again, Amazon seems the best place to buy this game. It's going for $39.80 for the standard version and $124 for the Collector's Edition. The Collector's Edition of Mafia 3 may seem steep, but keep in mind of what it offers. Here's an excerpt from Amazon of what is included: 
Includes full game and all bonus digital content found in the Mafia III: Deluxe Edition, plus…

The Art of Mafia III Collectible Art Book by Insight Edition

Lincoln Clay Replica Dog Tags

Faux Leather Establishment Drink Coasters

Exclusive Collectible Art Prints

Mafia III: Original Game Score – 180 gram audiophile pressing!

Mafia III: Official Soundtrack of New Bordeaux – 180 gram audiophile pressing!
Now you can see why it has a hefty price tag. The good news though is that the Collector's Edition is also on sale as it was originally $149. You can also buy it used for $106. 
GameStop has the regular version going for $49.99 which is a $10 difference from what Amazon is offering. The digital download, however, is going for the full price of $59.99. A used copy is going for $44.99 so there's not much price difference between a new and used copy.
Best Buy has the game selling for full retail price so you won't find it on any special sale right now. Always check back though because sometimes they do flash sales and Mafia 3 could always be one of the products on one of their flash sales.
*Update – It's now back up to $59.99 at Best Buy's website and is probably the same at its stores too. The game has actually gone back up to $59.99 on GameStop's website.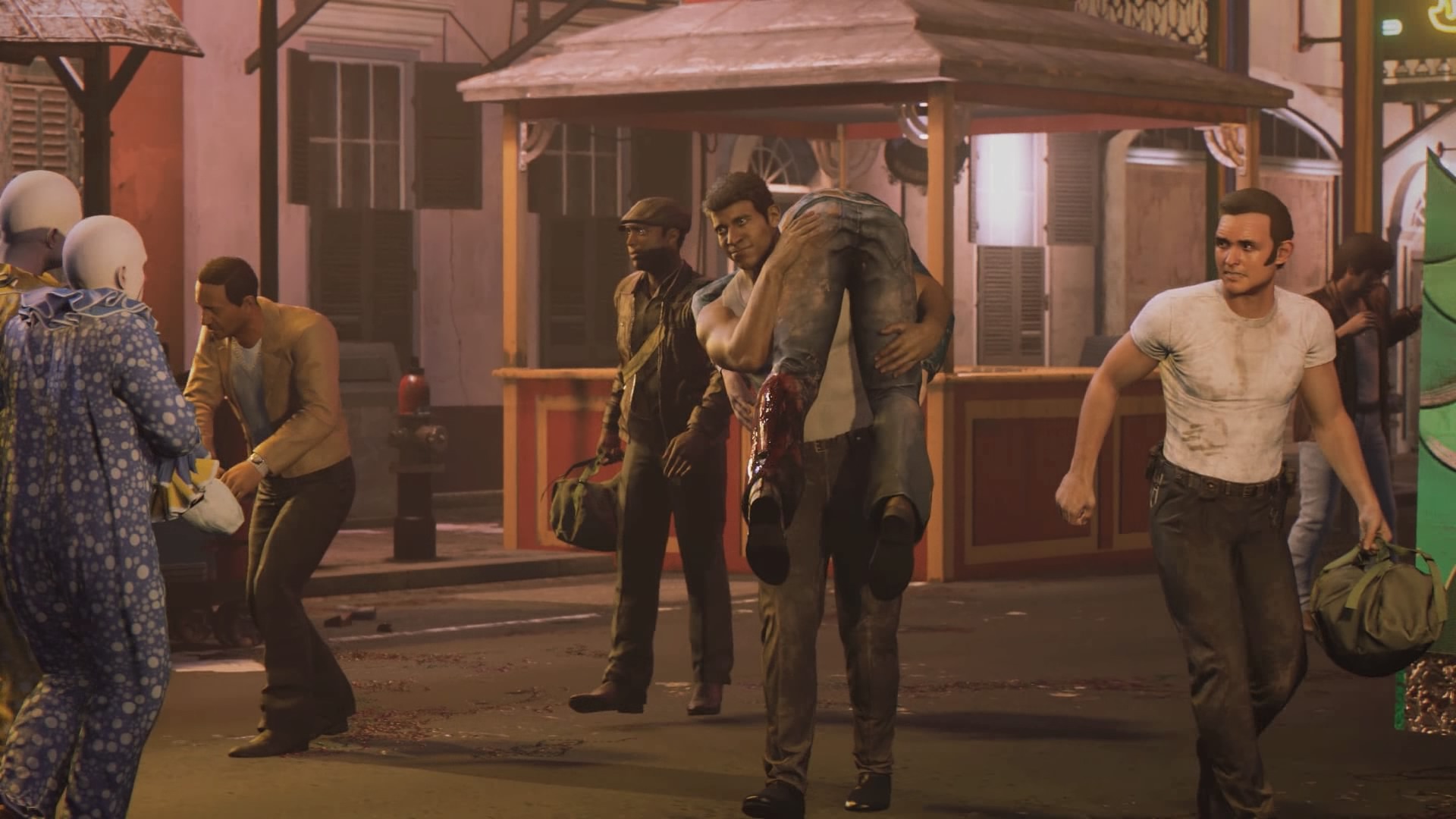 Watch Dogs 2
I haven't reviewed this game yet, but one is coming and from what I've played of it already, I enjoy it more than the first one. Like Mafia 3, this game has only been out for a few months and it is selling for just a little bit below the full price at a couple of places.
Amazon has it going for $38.97 which is right around what Mafia 3 is so really you could get both games for just shy of $100. 
The used copies of Watch Dogs 2 are going anywhere from $25-$39 depending on if you trade in any games towards it in some cases. 
There are of course other editions of the game such as the Deluxe Edition which includes the season pass and the Gold Edition which features some collectibles and other extras.
No special sales going on at Best Buy for the game as you'll find all editions going for the full retail prices and that even includes the digital downloads. This is a good reason to join Best Buy's Gamer's Club so you can always get 20% off.
You won't find it any cheaper at GameStop as well as it is going for the full retail price currently. Since the holidays are over it is definitely harder to find them at lower prices at these online stores.
eBay believe it or not is another good place to check out as with some of their auctions going on, you might be able to score this game under its full price.
Best Place to Buy Open World Games
Hands down, Amazon is just the best place to get purchase the open world games I've listed above. As you can see, they have them going at much cheaper prices right now and if you're a Prime Member, you'll get free 2 day shipping. 
There's no telling how much longer though that these prices are going to last at Amazon so if you don't have any of these great games and are looking to purchase them or maybe as gift for another game you might know, now is a great time to buy them especially if you missed out on the special sales they had going during the holidays. 
I will have a part 2 coming soon of some other open world games for the PS4 and any possible sales they might be having right now so definitely check back.