Ubisoft recently had a closed beta for its upcoming open world game, Tom Clancy's Ghost Recon Wildlands. If you wanted to try and be a part of it, you had to go to their website, sign up under the console of your choice and wait to see if you received an email confirming you were accepted for the closed beta.
I did sign up, but I did not get accepted. I thought I would just have to wait until the full game is released which is not that far away.
Well last it week it was mentioned by Ubisoft that a Wildlands open beta is coming giving those a chance to try it out who weren't chosen for the first (closed) beta.
Unfortunately, it hasn't really been said as to when this open beta is going to take place. The game will officially launch on March 7th which is quickly approaching so there isn't much time left.
My guess is that it will be out sometime within the next two weeks and will only be available to play for a few days. Whenever it does come, you can bet that I will do what I can to try this open beta and hopefully be able to give my first impressions of it and see if it really is worthy of a purchase (if the developers allow people to talk about it).
As I've said before in a past article, I've never played any of the Tom Clancy games before so it will be a very new experience for me.
In other news, Take Two's executives recently had an earnings call where they fielded questions and of course a big question had to come up regarding the publisher's next major title which is Red Dead Redemption 2.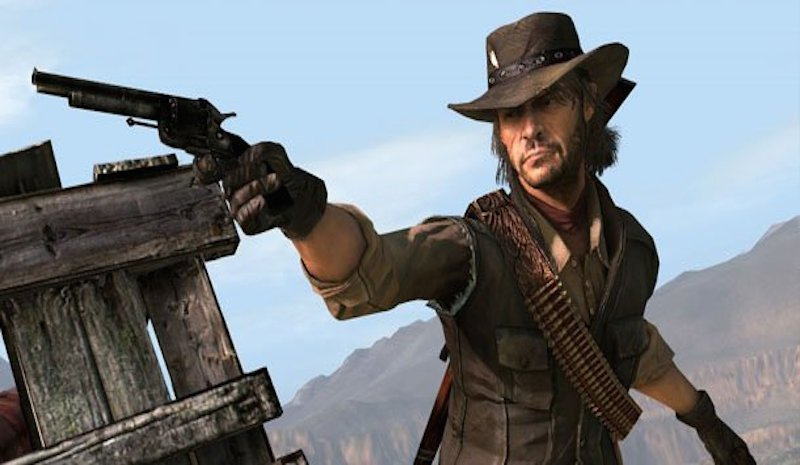 Anticipation is certainly building for this game and the developer has already said that there will be a very large online component to RDR 2.
We all know how HUGE the online portion of GTA 5 has been and continues to be. Rockstar has said that they will continue support by releasing new content to the game here in 2017. The frequency may slow down, but regardless it is still coming.
So now a huge question has arisen which is will the online portion of Red Dead Redemption 2 compete with GTA 5's online portion? This is certainly a valid question considering the popularity of GTA 5 as well as Red Dead Redemption.
While GTA 5 has shipped well over 75 million copies, the first RDR has shipped close to 20 million which is no slouch either and definitely caused the go ahead for a sequel in the series.
One of Take Two's executives has basically said that if you really like both games, then you'll play both of them online at one point or another. If you like one title more than the other and decide to get either or, it won't take away from either's online appeal.
It's certainly an interesting answer that he gave and honestly I think there will be some competition especially in the beginning because RDR 2 will be the new kid on the block and people will want to give it a try and see what it's all about. Regardless, there are millions that are going to play both titles so I think there certainly is enough room for both of them to do well online rather than compete with each other.
There you have it folks, news of a Wildlands open beta coming and comments from a Take Two executive on potential competition from 2 popular titles one of which is on the way. What are your thoughts on it? Do you think there will be major competition between the two concerning the online side of both games? Share your thoughts below.