Last week, news broke that Rockstar is going to have a Red Dead Redemption 2 Announcement. We know that this announcement will be coming this Thursday on the 28th.
There hasn't been any other information released regarding that so we'll have to stay tuned to see what it's going to be.
This announcement definitely fits the mold of how Rockstar typically showcases its upcoming games as you can look and see what they've done with past Grand Theft Auto games.
There is a lot of speculation as to what the announcement could be. Are they going to announce more of what the story will be about? Is there going to be another major trailer for the game? Some gaming sites think there will be a major announcement about the game's online multiplayer mode.
In my opinion, I think Rockstar will make an announcement about both the story and the online mode in the game. 
This honestly would make sense given how popular Grand Theft Auto 5's online multiplayer still is today and the massive amounts of content that the developer continues to release for the game. 
It's speculated that Red Dead Redemption 2's online mode is just going to be as ambitious and large, if not more so than GTA 5's
It makes me excited thinking of all the great possibilities that online play will offer in the open world, wild west game that is Red Dead Redemption 2.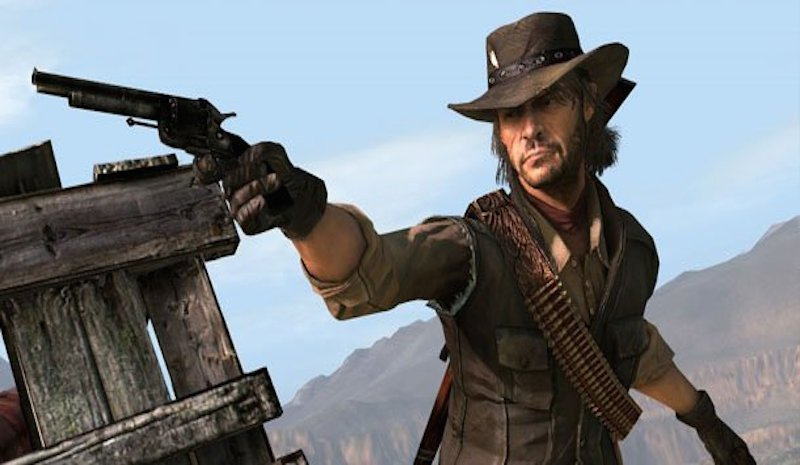 Imagine forming an old style western gang and setting up a base of operations you can launch daring robberies and raids such as trying to stop a train in which you know is carrying a large amount of money or gold to a certain destination or maybe hold up and take over an entire western town.
I personally think the opportunities will be almost endless to what you can do online or at least what they have in store for us to discover.
We still have a ways to go before this awesome sequel will be released as I believe it is not supposed to come out until the spring time of next year.
I have no problems waiting especially since I have a number of games to tide me over until then as well as a new open world racer on its way this November.
It has been quite sometime since I last played the first Red Dead Redemption and I just might have to get out my old Xbox 360 and play it again to get used to the series and mechanics of it once again. I really loved the update or additional content that was added to the original game which added zombies and other apocalyptic figures into the game.
I'm also going to be very curious to see if there will be any mention of the main character from the first game in the new RDR 2 since this is a prequel. I really liked James Marsten and kind of wish he didn't see the fate that he did in the first game.
Nevertheless, it will be interesting to see if there will be game references to him and maybe other people from the first game.
You'll want to check back here especially this coming Thursday as we find out what the announcement is of Red Dead Redemption 2. Feel free to post comments of what you think of the upcoming game and what the announcement will be.