The new year is here and with it comes new games that we may be looking forward to. 2014 was not a bad year for games especially when it came to open world games as you had Watch Dogs, Grand Theft Auto V, The Crew, and Far Cry 4. What can we expect in 2015 for open world games? Let's find out!


I will admit that I do not own any of the past Just Cause games. I have played them before though at friends houses and while there were some cool things and stuff to see in those games, I was never impressed with the open world it was in because it just lacked the detail and life that the Grand Theft Auto series is known for and what I was used to. I did like the elevated highways it had though in Just Cause 2 and it did have some very crazy moments. The game did not do too bad among gamers selling at least 6 million units so it is no wonder a sequel is in the works.
Just Cause 3 coming out for the PS4, Xbox One, and PC looks to be much more detailed and with amazing things that can be done that will closely resemble a major action movie. One of the possible things they will most likely enhance is the use of the grappling hook from the past games. You could do some amazing and insane stuff with the grappling hook in Just Cause 2 so it makes since to have it return and have more things you can do with it. The location is supposed to be in a Mediterranean type open world as well.
There really isn't a whole lot more information about the game just yet and the developer Avalanche has promised a trailer of the game is coming pretty quickly. One of the latest issues of Game Informer reveals that they were able to visit the game studio and spend some time with the game and were very impressed with what they played and witnessed. You'll definitely want to check them out to get some more info, but one thing that they revealed is that a few former members of the Burnout racing team are also working on this game so it was mentioned that they believe the car handling should be much improved and a lot more fun. It is slated for a 2015 release so definitely check back for more updates.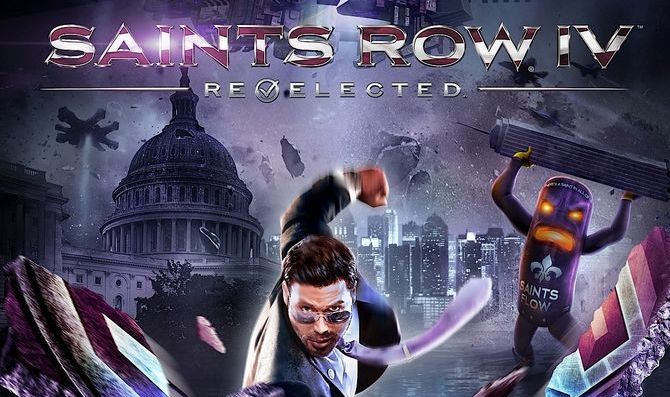 Saints Row IV: Re-elected actually just recently released for the PS4 (and Xbox One). It's slightly upgraded in terms of graphics when compared with the game originally released for PS3 and Xbox 360. You'll find even more of the over the top craziness that the Saints Row series is known for in an even crazier open world setting. Downloadable content that was released for the older versions are included in the PS4 copy. I've always been a fan of the Saints Row series and I do plan to pick this game up later on this year (still having lots of enjoyment with GTA V and The Crew).
Eventually a full fledged sequel exclusive to the latest game systems will be coming and I can not wait to see what developer Volition will have in store for the series. How much more over the top and insane fun can they add? I'm sure enough to make your mind blow! Stay tuned!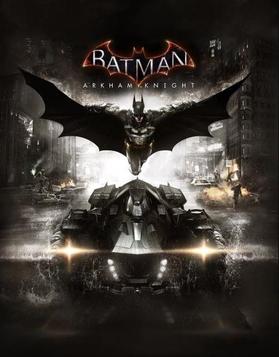 The Batman Arkham series has been some of the best super hero games and definitely the best Batman games ever to be released for consoles. If you have not played Batman Arkham Asylum and Batman Arkham City, you must go and play them now! The gameplay, story, action, and even graphics are simply amazing and you will definitely get enthralled at how well put together those games were.
Batman Arkham Knight is to be the final game in this trilogy series and the only one to come to the new game systems. It is also open world so we get to see a wonderful and open recreation of Gotham City. This should make for interesting game play and the developers have promised that the Batmobile will have an integral part of the story and game instead of just a vehicle to ride around in. There will be all kinds of abilities with the Batmobile and upgrades to it as well.
Other things that have been mentioned is an improved combat system for Batman. There will be a number of items and gadgets returning from the previous games and I'm sure some new ones will be introduced as well. With the horsepower of the PS4, graphics are only going to be better this go around so expect some amazing things when this game comes out.
Batman Arkham Knight is said to have a release date of June 2, 2015 so it is not too terribly far away. This is definitely on my list of games to get this year and should be one of the best released for the year as well. Definitely keep this one on your wish lists.
More to come!
2015 is just getting started and these are just some of the games known to be coming this year with the exception of Saints Row IV as it is now out for the PS4. Just Cause 3 at this stage is already promising to be the best in the series and a definite challenger to some of the already released free roam games.
Criterion, the makers of the Burnout series is already promising a new game in the spirit of Burnout that is looking to be huge. Instead of just cars, there will be helicopters, parachutes, possibly planes, atvs and more and they've hinted it will be in an open world environment.
Other things you can expect is for Rockstar to release more content to Grand Theft Auto V. The coming online heist missions look very promising and should add to the longevity of the online portion of the game. Rockstar has also mentioned in the past that new content will be coming to main characters in the single player mode so there is definitely reason to continue playing GTA V.
With E3 coming up this summer, you can expect even more announcements. I would not be surprised if a sequel Red Dead Redemption is in the works. Another racing game that is free roam is Midnight Club and I hope Rockstar announces a new game in that series to come to the PS4. There are also games coming that aren't open world, but should be played regardless such as Battlefield Hardline. 2015 will definitely be a great year for gaming and game development for the PS4 is really beginning to ramp up. What games are you looking forward to this year?