It has been two years since we've had a Need For Speed game, but rest assured there is a new Need For Speed in 2015 and it is nearly upon us. It was decided to skip a game last year in order to spend time revamping the popular racing series.
The good news is that this new iteration is still an open world racing game and it looks to go back to more customization of cars that were in earlier versions of Need For Speed such as the Underground versions. What is also going to be a big part of the game is an emphasis on story and cut scenes and from the looks of it,  the game is going to benefit greatly from it if it is done properly.
Online is still also going to be a huge part of the game just like it was in the last Need For Speed game. You will not be able to play it offline, but the online world will be dynamic and there will always be other players in the world that you can interact with. Speaking of the online world it looks like it is going to more of a city setting unlike the last one. From the looks of it, the city is loosely based off of Los Angeles.
Finally, this past weekend there was a closed beta that EA allowed a certain number of people to participate in to try and iron out any bugs before the big release next month. I was fortunate enough to participate in this closed beta. I have to laugh because I was actually accepted to the closed beta for both consoles, the PS4 and Xbox One (yes you heard that right, I actually have an Xbox One now).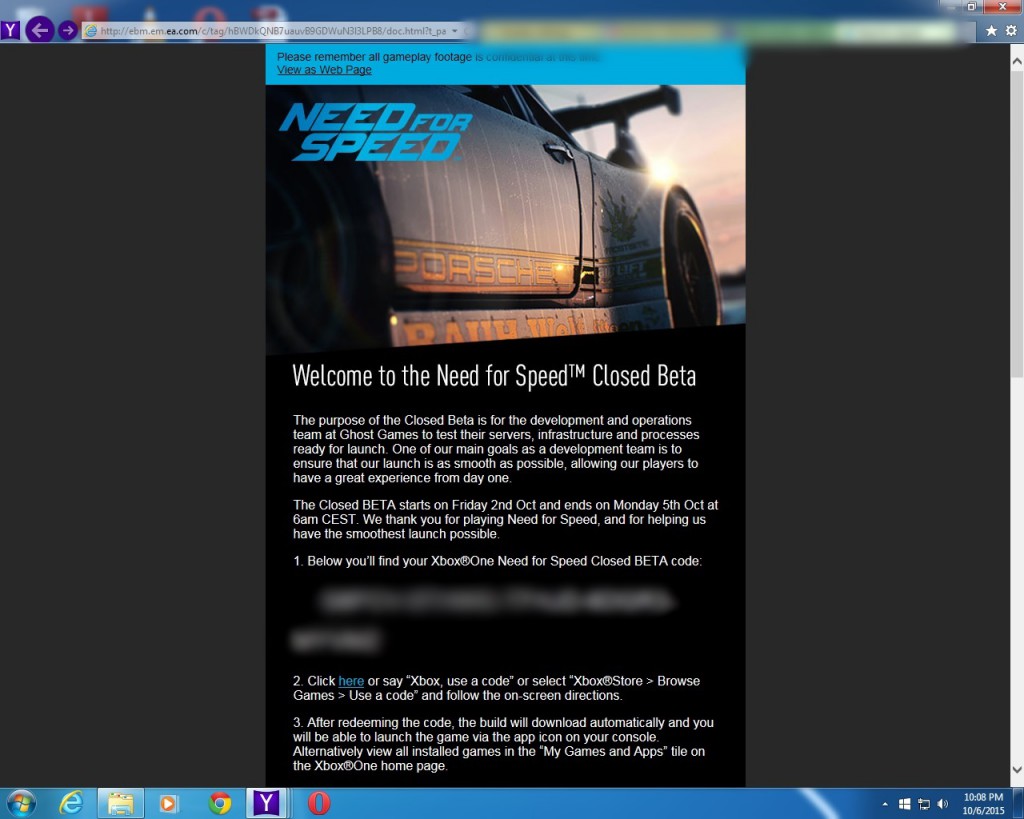 Sadly I do not have any pictures or videos of the beta as EA did not allow and disabled the feature on both systems since it was a closed beta. Not to worry though we are about a month away from the official release of Need For Speed so I'll be able to post pictures and videos of the game then. If anyone else got to participate in the closed beta don't hesitate to post your experience with the beta. I didn't get as much time to play the beta this weekend as I had hoped, but the races and other challenges you get to participate in are fun and challenging. The cut scenes are impressive too and looks to add to the game as I mentioned earlier. There will probably more previews as we get closer to the launch so stay tuned.