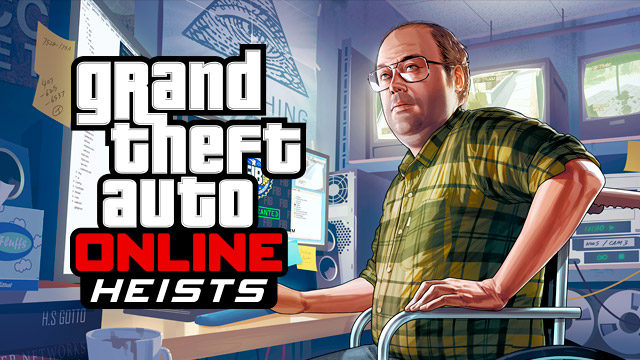 Game developer Rockstar has promised for sometime that we would be getting heist missions to play in the online multiplayer of Grand Theft Auto V. The heist missions of the single player were so popular that gamers wanted to have those type of missions in the online world. Well Rockstar has certainly listened and has been developing heists missions for sometime now.
Unfortunately, it is no easy task to develop these kinds of missions in the online world and the release date for them has been pushed back several times as well as the release date for the PC version of GTA V. Rockstar though does not want to take shortcuts and wants to make sure that they can be the best and immersive missions that gamers are used to in the GTA games. As annoying as it may be to have the release date pushed, it usually means that we will get a better product and from some early reports of other game sites able to try some of those online heist missions, it looks VERY promising. The good news is that we don't have much of a wait now for the online heists as it is slated to be released on March 10th, just a couple of days away!
IGN has recently gotten a chance to try some of the online heist missions and one of the overwhelming things that has been mentioned of one of them that they got to try is just how fun it is. There are many things that have to be decided on when doing a heist as you would've already seen in the single player missions.
First of all, you've got to choose the right people for the job by determining their strengths and weaknesses. Then you have to decide how best to conduct the heist. Do you want to go stealthy or guns a blazing in which you are likely to encounter more resistance if you choose the latter. What kind of weapons do you choose for these type of missions? Where will the heist go down at? Do you have get away vehicles set in place once you pull off the heist? How do you split up the money with those in your group with whom you've successfully pulled off the heist with? As you can see, there are many factors that go into and you can see why it has been delayed numerous times by Rockstar so it can be everything they want it to be.
The best thing about the heist missions is that they will be free so you don't have to worry about paying anything for them. It is always nice to have free downloadable content especially with a big and anticipated download such as this one. Again, the release date is on March 10th and you should really check out IGN's hands on preview of some of those heist missions as well as check out my overall review of GTA V if you haven't already. Tuesday is almost here and I for one am ready to take part in the online heists!