On Tuesday, Rockstar released the much anticipated Gunrunner update for GTA 5. It couldn't have come at a better time as it is being released during the big E3 gaming expo and boy has there been a lot of announcements and new games shown for the first time.
Rockstar hasn't said anything so far at E3, but nevertheless they are very busy behind the scenes adding new updates to GTA 5's online multiplayer and working on their upcoming sequel which is Red Dead Redemption 2.
Getting back to the Gunrunner update, it is going to be an absolute blast as you'll now be able to participate in the illegal arms trade and there will be a plethora of new weapons and vehicles to use as well as add to your arsenal.
I did download it once I got home from work, but it did take a little while especially since the update comes in at a hefty 2.24 gigs. I'm not surprised at the size of it though especially with all the new stuff added to the game.
No longer will I have to rely on the not so reliable homing rocket launcher to try and defend myself from those fighter jets that other players use.
Once the update was finally finished downloading and installed, I fired up my copy of GTA 5 to hopefully see something new from the update.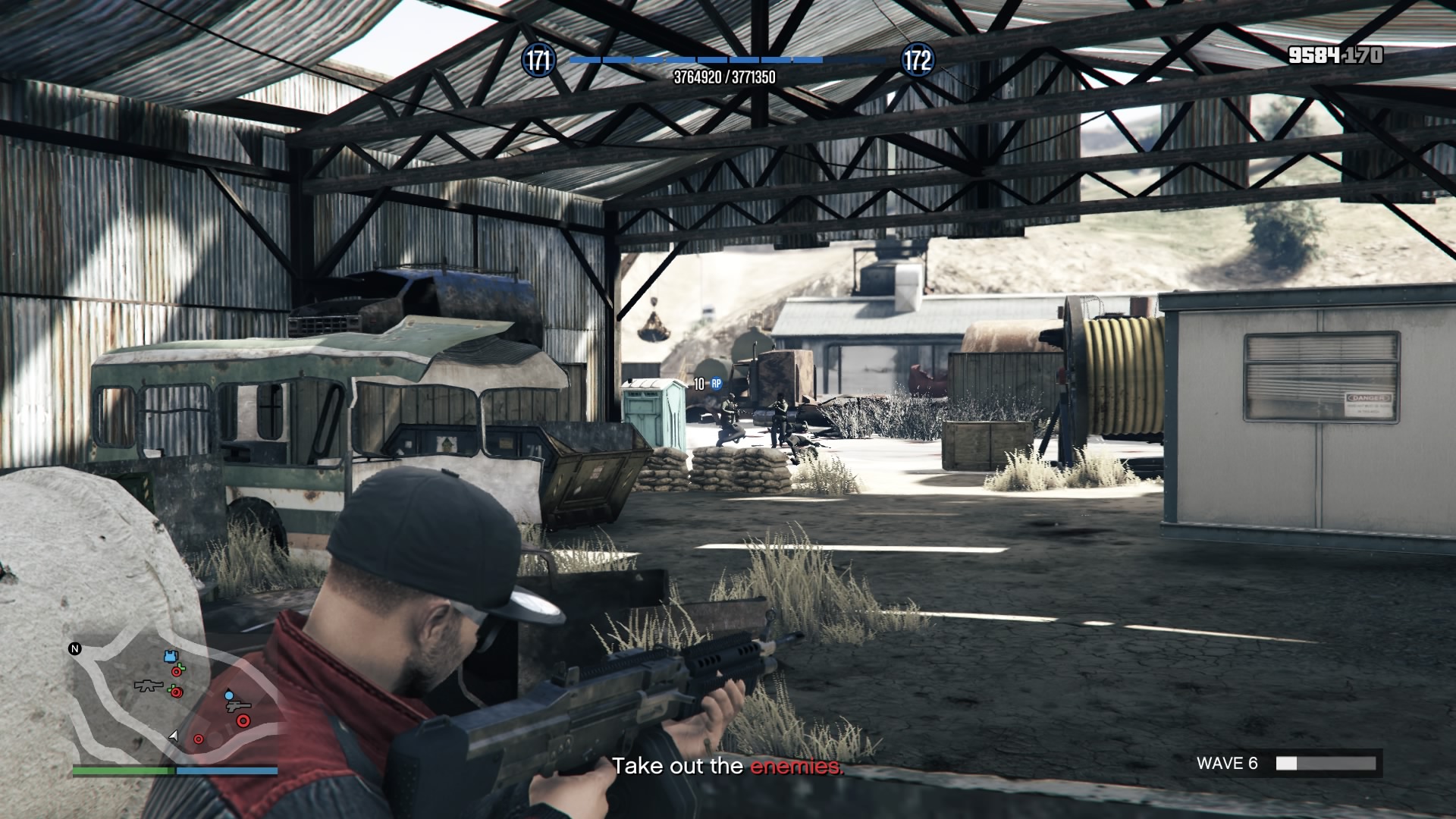 One of the first things I noticed is that on the map there are new icons that definitely weren't there before. They are yellow and look like a dome with people underneath it and these represents different bunkers you can purchase across the map.
You'll apparently need these in order to participate in the missions of the illegal arms trade in the game and to store some of things you'll be able to have access to when doing these missions.
It was really late last night so I didn't do much with the update, but rest assured I will definitely delve very deep into it very soon so that I can post my impressions and hopefully try out some of these new weapons systems.
Already though there were new things that popped up at the Ammu-Nation stores as well as new articles of clothing that can be purchased at the various clothing stores across the game map.
The in game website known as warstock cache and carry now has a mobile command center for sale, but it is currently locked because I haven't done any of the gunrunner missions yet. It looks really awesome though and is inside a trailer that's attached to a semi truck.
Something tells me though that it will certainly be a major target if it is a command center as others will want to take out the head of the weapons systems so to speak.
I nearly have $6 million dollars in the game so I will more than likely be able to purchase some of the new stuff plus I want to see some of the new vehicles with heavy weaponry attached to them. Check back soon as I plan to post screenshots and videos of my time with the new Gunrunner update.