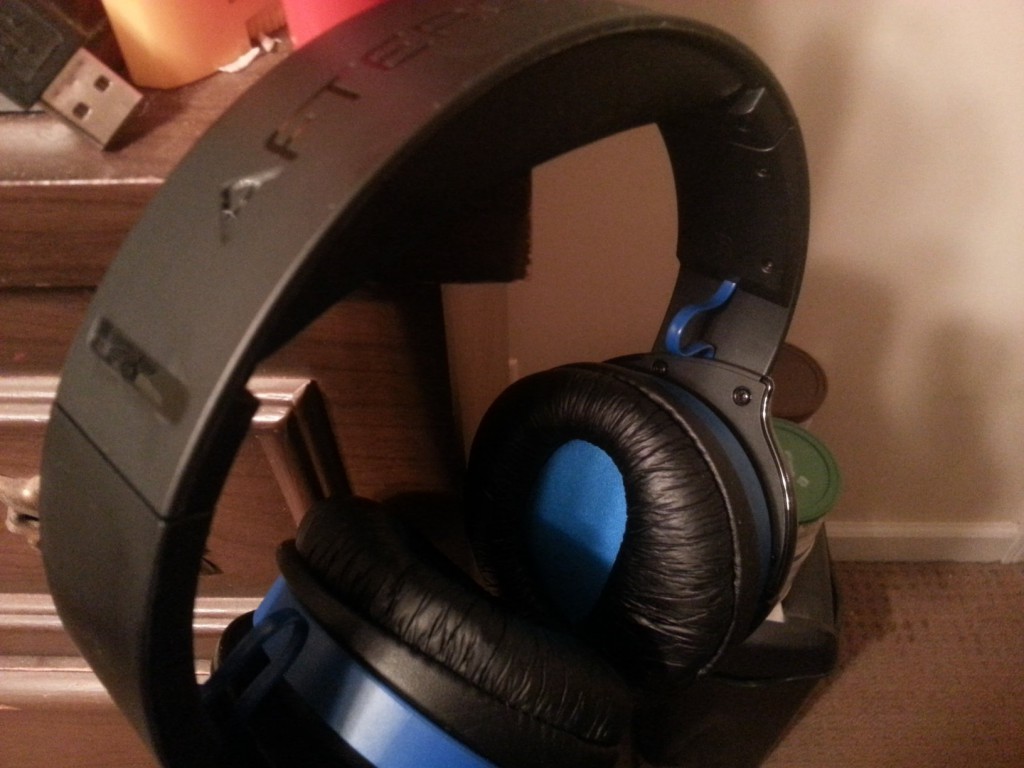 I kind of have to give thanks to my roommate for kind of lighting a fire under me to get this wireless headset. Now that's not to say he has this specific brand, as he bought a different brand of wireless headset for the PS3 that is awesome to use and has a great microphone on it. After trying it out once, I certainly wanted to get a similar pair for my PS4.
I had gone out and found in my local town the Afterglow Wireless Headset for PS4. I only briefly tried it out last night and plan a bigger review of it once I have tried out more of the features and how well it charges as well as how long it truly holds a charge through major gaming sessions. The box it comes in looks pretty nice and showcases what the actual headset looks like. It is quite large and fits over my ears quite nicely.
After I plugged in the USB wireless transmitter into a USB port on the PS4, I was able to turn on the wireless headset and after changing some settings on the PS4, it was able to connect wirelessly and the sound came through the headset. Let me tell you, it sounded REALLY GOOD!! I knew I had to pop in a game to give it a good test so what better open world game to try it on than Grand Theft Auto V? After the game loaded, I chose Michael to play as and went driving around Los Santos and the surrounding area with the in game radio on in the car I was driving. Let me tell you, it sounded like I was actually in the game and the bass on this headset is superb! I can't wait to try this headset while playing a horror game! There is a bass boost on it, but I have not given it a try yet.
Just trying it out for 45 minutes while playing Grand Theft Auto V has given me a very favorable view of this headset already. As I mentioned before, I still need to give it a thorough testing and give a full review once I have done that as I have not played it online yet and have yet to test the microphone on it as I need to see how balanced it is between the microphone noise and the game noise. There are other reviews I read of this headset by Kral that are very positive which is what I read before making this purchase. I really don't think you'll go wrong with it if you decide to buy it right now. Definitely check back in the future for the full review.