I've been accepted into The Crew beta for the PS4 and have already spent some time with it. I can say it is a step up graphically from my time with The Crew beta on the PC back in the summer, but only because my graphics card wasn't up to snuff. I will say though that the graphics while decent, does not seem to be the full potential on the PS4. To be fair though, the open world game map is MASSIVE and because of that I can understand why graphically it is not super impressive. Nevertheless though, the draw distances are really nice and it is wonderful to see a city skyline from way off in the distance.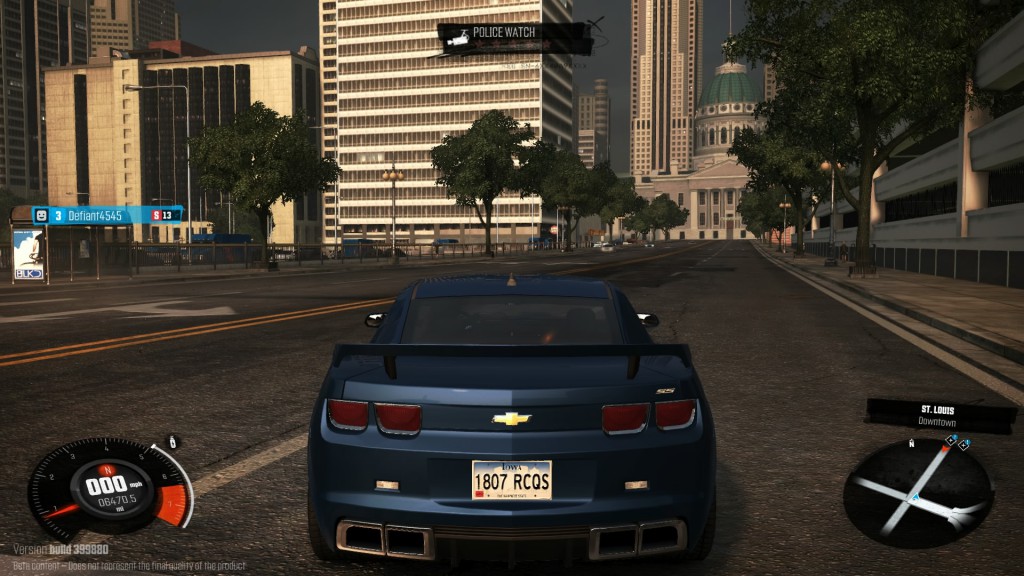 After doing some missions in the beginning to get familiar with the game, I am off in my Chevy Camaro to explore the huge game map of the US. You start off in the Detroit area and as I mentioned before, once you complete the missions at the beginning of the game to familiarize yourself with it, you are free roam the map.
I decided to drive from Detroit to St. Louis and I've got some really nice screenshots of me driving into the city and a look at its downtown as well as a brief video of it. I must say that St. Louis really does look like St. Louis from the Arch, to the skyscrapers downtown as well as it being right next to the Mississippi River. Check it out!
Downtown St. Louis